Do you feel:
Stressed out?
Agitated, jittery, have tremors?
Inflammation in the joints and stomach?
Aches, pain, and swelling throughout the body?
Hormone imbalances?
If you are experiencing any of these situations, then you might have the holiday blues.
For many people, the holiday season can bring out the chaos, stress, and anxiety in anyone. Even though this time of year is where everyone shows gratitude and peace, it is also the busiest time as well with a never-ending list of things to do that seems to overtake the sense of peace and calm that everyone wants in the holiday season.
The occasional anxiety
is always around and expected to be part of everyone's life and is not alarming, like long-term stress. When the body is in a constant fight or flight mode all the time, and a person is running around in a state of chronic stress, it can take a tole of the body and can negatively impact every system, especially in the endocrine system.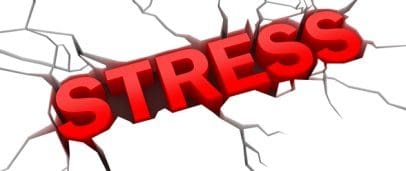 HPA Axis Dysfunction
When physiological and emotional stressors are triggered, they release an abundance of cortisol into the body's circulation that stimulates the HPA (hypothalamic-pituitary-adrenal) axis. When the HPA axis is overactive from a large amount of cortisol, it can wreak havoc on the adrenal glands, thus leading to harmful factors in the endocrine system. Some of the harmful factors include:
Hormone imbalances
Inflammation in the gut
Adrenal exhaustion
Blood sugar dysregulation
Decrease in neurocognition
When these harmful factors cause physiologic imbalances in the body, they may lead to being diagnosed as mood disorders like GAD (generalized anxiety disorder) or even more severe conditions like Addison's disease. With any of these harmful factors, they can elevate glucocorticoid level to critical levels and impacting the production and signaling of two neurotransmitters: GABA (gamma-aminobutyric acid) and serotonin.
Stress Symptoms
There
are many characteristics
of anxiety and panic disorders that can be manifest in different ways, depending on the person. Some of the common signs and symptoms include:
Tensed muscles
Being irritable
Insomnia
Shortness of breath
Panic attacks
Being tired constantly
Even though there are ways to lower cortisol levels, antidepressant medications like SSRIs (selective serotonin reuptake inhibitors) are usually the first line of treatment in conventional biomedical health.
Studies show
that even though these medications can help a person,
the results
are underwhelming due to that antidepressant medication is ineffective when the condition is long term and can cause physiological imbalances to the body. The effects can deplete the nutrients while causing deleterious and unwanted adverse effects that the body does not need.
Anyone who is weaned off from the medication might experience a relapse from the antidepressants and might have a higher risk of discontinuation symptoms in their body.
A study showed
that about 72% of depressed individuals received a "brief dynamic therapy," and the results showed that they did not experience any depressive recurrences than the 46% individuals who were treated with antidepressant pharmacotherapy.
In a research study
, it concluded that the common antidepressant drug was ineffective for patients and provided them with no clinical reduction for their depressive symptoms after six weeks of usage and after twelve weeks of usage, thus providing weak evidence of reducing depressive symptoms.
Beneficial Ways to Reduce Stress
There are many stress-management techniques and strategies to help anyone battle the overwhelming holiday stress and provide optimal health for their bodies. During this hectic season, patients can learn by taking deep breaths, practicing mindfulness, and meditation whenever discomfort starts to rise in their bodies.
Research shows
that brain mechanisms can affect a person's behavior and anxiety. By bringing patients' awareness, they will know that everything will get accomplished, they must recognize that they cannot please everyone, or try to be in two or more places at once. Once they realize that these methods work, they will feel more grounded, and then their bodies will shift their nervous system from sympathetic to parasympathetic.
A recent study showed
that regular physical activity could provide beneficial results for anyone that has depression and anxiety while also providing mono- or adjunct-therapy to improve the symptoms.
The results showed
that a six-week exercise program for college students that are getting ready for finals could adopt a mindful practice once per week to reduce stress and anxiety. In addition to exercise regiment, adding a nutrient-dense, anti-inflammatory, whole food diet that's rich with polyphenols and macronutrients is fantastic for the body. For anyone, it is best to avoid fatty foods, refined sugars, and carbohydrates to avoid the stimulants and depressants, since it may increase the feelings of stress and anxiety.
For supplements and vitamins,
a review that was published earlier
this year highlighted the anxiolytic properties of omega-3, PUFAs (polyunsaturated fatty acids), and N-acetyl-cysteine due to their incredible abilities to counter oxidative stress, brain and gut inflammation, and glutamatergic dysfunction while also being a better alternative than consuming pharmaceutical drugs. Taking these supplements is beneficial to the body because it will calm down the body's stress response, the nervous system, and promote neurotransmitter balance.
Conclusion
Even though it is the holiday system, a person can feel the overbearing stress that comes with the season of giving. There are many ways to reduce holiday stress by finding meditative ways and eating nutritious anti-inflammatory foods to lower down the cortisol levels in the body. When the cortisol levels are high, it can affect the body and the significant systems drastically. Some
products
are here to help support the body by reducing the effects of temporary stress and offer gastrointestinal and metabolic support.
The scope of our information is limited to chiropractic, musculoskeletal, and nervous health issues or functional medicine articles, topics, and discussions. We use functional health protocols to treat injuries or disorders of the musculoskeletal system. Our office has made a reasonable attempt to provide supportive citations and has identified the relevant research study or studies supporting our posts. We also make copies of supporting research studies available to the board and or the public upon request. To further discuss the subject matter above, please feel free to ask Dr. Alex Jimenez or contact us at
915-850-0900
.
---
References:
Faquih, Amber E, et al. "A Review of Novel Antidepressants: A Guide for Clinicians."
Cureus
, Cureus, 6 Mar. 2019, www.ncbi.nlm.nih.gov/pmc/articles/PMC6504013/.
Krishnakumar, Divya, et al. "Meditation and Yoga Can Modulate Brain Mechanisms That Affect Behavior and Anxiety-A Modern Scientific Perspective."
Ancient Science
, U.S. National Library of Medicine, Apr. 2015, www.ncbi.nlm.nih.gov/pmc/articles/PMC4769029/.
Lemay, Virginia, et al. "Impact of a Yoga and Meditation Intervention on Students' Stress and Anxiety Levels."
American Journal of Pharmaceutical Education
, American Journal of Pharmaceutical Education, June 2019, www.ncbi.nlm.nih.gov/pubmed/31333265.
Lewis, Gemma, et al. "The Clinical Effectiveness of Sertraline in Primary Care and the Role of Depression Severity and Duration (PANDA): a Pragmatic, Double-Blind, Placebo-Controlled Randomised Trial."
The Lancet. Psychiatry
, U.S. National Library of Medicine, Nov. 2019, www.ncbi.nlm.nih.gov/pubmed/31543474.
Maund, Emma, et al. "Managing Antidepressant Discontinuation: A Systematic Review."
Annals of Family Medicine
, American Academy of Family Physicians, Jan. 2019, www.ncbi.nlm.nih.gov/pubmed/30670397.
Rosso, Gianluca, et al. "Five-Year Follow-up of First-Episode Depression Treated with Psychodynamic Psychotherapy or Antidepressants."
Psychiatry Research
, U.S. National Library of Medicine, May 2019, www.ncbi.nlm.nih.gov/pubmed/30878853.
Saeed, Sy Atezaz, et al. "Depression and Anxiety Disorders: Benefits of Exercise, Yoga, and Meditation."
American Family Physician
, U.S. National Library of Medicine, 15 May 2019, www.ncbi.nlm.nih.gov/pubmed/31083878.
Santos, Patrícia, et al. "Anxiolytic Properties of Compounds That Counteract Oxidative Stress, Neuroinflammation, and Glutamatergic Dysfunction: a Review."
Revista Brasileira De Psiquiatria (Sao Paulo, Brazil : 1999)
, Associação Brasileira De Psiquiatria, 2019, www.ncbi.nlm.nih.gov/pubmed/30328963.
Team, DFH. "Calm Holiday Stress with Supplements."
Designs for Health
, 3 Dec. 2019, blog.designsforhealth.com/node/1162.
Team, NIMH. "Anxiety Disorders."
National Institute of Mental Health
, U.S. Department of Health and Human Services, 2018, www.nimh.nih.gov/health/topics/anxiety-disorders/index.shtml#part_145336.