We've all seen the commercials,

web ads, emails, etc
about the best pillow around. Getting a good night's sleep can be a struggle these days and any type of physical aid is welcome, specifically a pillow. This is especially true of p
eople with chronic, acute cervical neck/back and neuropathic pain.
Stores carry various lines of pillows that all claim to be the best pillow for neck pain.
With all the different designs out there, choosing the right pillow for your way of sleeping can be a challenge.
Dr. Jimenez takes a look at finding the right pillow that will help you sleep, stay asleep and wake up refreshed and with no neck/back pain.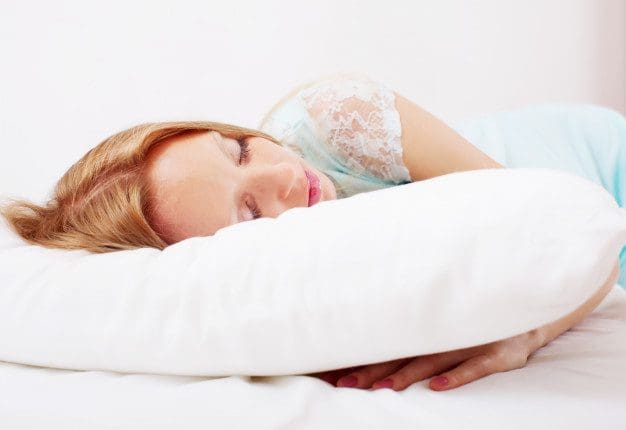 Cervical Support
A pillow supports the:
Throughout the sleep cycle, and therefore has a big responsibility. This guide will help you find the right one to meet your sleep needs.
Sleeping position and the pillow can play a major role in comfort or pain.
Example
- Stomach sleepers usually have the most neck pain. This is because the neck is turned to the side and the spine is arched.
For relief, try sleeping either on your back or on the side. This along with a pillow that supports the neck and the natural curve of the spine.
Tips for Buying The Right One
These guidelines apply to anyone looking for a pillow that can support the spine. It should:
Keeps your spine naturally aligned meaning the head should rest directly over your shoulders and should not be propped up or pushed back too much
Can be adjusted for maximum support
Supports your head
Eliminates pressure on the cervical spine
Increases sleep duration
Hypoallergenic for those with allergies
Pillows come in all types and sizes, but don't get it based on how it's going to look on your bed. Take into account your body size and match that to the size of the pillow.
Picking Based On Your Sleep Position
Picking the right one for you and understanding how you sleep is important, as your sleep position can lead the way.
Stomach sleepers
Thin pillows are the way to go and sometimes not using a pillow at all could be beneficial.
Sleeping on your stomach puts more pressure on the lower back than any other sleeping position. Consider sleeping on your side/back or only sleep on your stomach for short periods then once comfortable switch to the side/back position.
Back sleepers
Thin pillows are also the way to go, but this pillow should have some lift at the bottom to help support your neck.
Memory foam is an option for back sleepers because it adjusts to your
head and neck
shape.
Side sleepers
A firm pillow specifically one with a
gusset
or a piece of material that adds strength and thickness is more structured and can keep your spine aligned.
Specialty
With severe spine pain or if pregnant, standard pillows do not work. There are specialty pillows that can provide comfort and pain relief.
Chiropractic
Known also as a cervical pillow, these can help if you have chronic neck or back pain that's not allowing sleep. These are molded to your neck and keep your spine aligned during sleep, and come in a variety of styles and materials. A chiropractor can help you choose the right type and instruct you on how to use it correctly.
Pregnancy
These also come in different types but the aim is to provide support to your growing abdomen. Pregnancy pillows also come with extra body pillows designed to fit under the abdomen and between the knees supporting the entire body.
When To Replace Your Pillow
It is recommended that individuals should replace every 18 months to 2 years depending on how aggressively you sleep.
Using a pillow beyond its lifespan means there is no longer support for your spine which can exacerbate and create new injuries.
How to tell when a pillow is done its duty, fold it in half. If the pillow stays and does not return to the original position is a good indicator that it's time for a new pillow.
---
El Paso, TX Chiropractic Care Neck Pain Treatment
Sleep allows your body to heal and the spine to rejuvenate. It helps you handle stress better and manage pain more effectively. It is an essential part of good health so making sure that you get good quality sleep should be a priority – and it is possible.
---
NCBI Resources
The
position that you sleep
in can help relieve your back pain, but getting good quality sleep will help you manage your pain much better so it should be your goal to get proper sleep every night. And you should change it out on a regular basis.
They can get worn and no longer deliver the support they once did. If you are waking up with neck or back pain or headaches, it could be your pillow. Additionally, studies show that making your bed every day improves your quality of sleep. Make sure that the temperature is comfortable and avoid electronic devices for about an hour before bedtime. Be kind to your spine and make
sleep
a priority.