Do you feel:
Crave sweets during the day
Eating sweets does not relieve the sugar craving
Waist girth is equal or larger than hip girth
Difficulty losing weight
Feel shaky, jittery or have tremors
If you are experiencing any of these situations, then try eating flavonoid filled foods to regulate your metabolic health.
Flavonoids
Going to the grocery store is an excellent way to restock on certain food items and getting food that is filled with flavonoids. Nearly all fruits and vegetables are filled with this chemical component and are proven to be beneficial to the body.
Flavonoids
are a class of plant-derived polyphenolic compounds that represents a larger class of phytochemicals and phytonutrients. They are responsible for protecting plants from threats like insects and animals, while also having many beneficial health effects on metabolic disorders in humans.
With their chemical structure, they are group into six primary subclasses:
anthocyanins
,
flavanols
,
flavan-3-ols
,
flavanones
,
flavones
, and
isoflavones
. They concentrated more on the skins and seeds of plants, and when they are consumed into the body, they have antioxidant and anti-inflammatory properties.
Heart Disease and Cancer
Flavonoid-rich foods have been linked to many health benefits and have been known to protect the body against heart disease and cancer.
A recent study
stated that individuals who consume a moderate to the high amount of flavonoid-rich foods have the lowest risk of developing cardiovascular diseases and cancer mortality. Individuals who are heavy alcohol users and cigarette smokers have a higher risk of developing these chronic illnesses.
Flavonoid Beneficial Effects on Metabolic Health
Studies provided evidence
that flavonoids from citrus fruits possess serval biological activities and have emerged as efficient therapeutics for the treatment of CVD (cardiovascular disease). Citrus flavonoids can scavenge free radicals, improve glucose tolerance and insulin sensitivity, modulate lipid metabolism, and adipocyte differentiation, suppress inflammation and apoptosis, and improve endothelial dysfunction.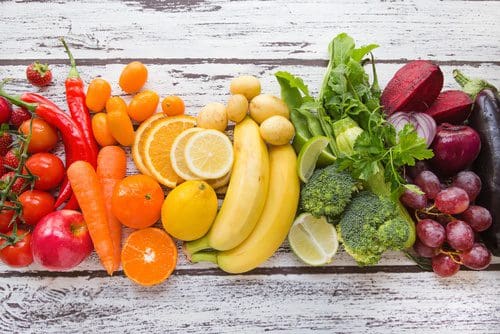 A journal review
demonstrated how natural-occurring flavonoids could prevent diabetes and its many complications. Flavonoids can target specific molecules that are involved in regulating pathways that support beta-cell proliferation,
insulin signaling and secretion
, reducing apoptosis, regulating glucose metabolism in the liver, improving carbohydrate digestion, glucose uptake, and deposition in the body. In human nutrition, quercetin (the most abundant dietary flavonoid) was shown to stimulate
GLUT4 translocation
to the molecular signaling that sets the motion during muscle contractions in the body.
Another study summarized
that the role of flavonoid in metabolic diseases was able to elevate the energy system by activating the sympathetic nervous system, increasing epinephrine and thyroid hormone release, stimulating thermogenesis, and induce browning of WAT (
white adipose tissue
). Browning WAT and up-regulating BAT (
brown adipose tissue
) can help increase the energy expenditure and improves lipids and glucose metabolism. When this happens, flavonoids stimulate the AMPK-PGC-1𝛼, Sirt1, and PPAR𝛼 signaling pathways. These critical pathways are involved in preventing obesity and metabolic derangement due to their role in energy metabolism in the body.
Flavonoids Prevent Neuroinflammation
Blueberries are an excellent source of flavonoids that may help brain function in older adults. They have protective effects against the development of neurocognitive disorders like Alzheimer's and other dementia diseases. Studies have shown that anthocyanins have the responsibility for improving cognitive function and working memories on the individual's brain.
Studies have been shown
that flavonoids target astrocytes, and these are star-shaped glial cells of the CNS (central nervous system). When they are healthy, they are crucial for functional control of the CNS since they are the primary cells that are responsible for neurotropic growth, synaptic plasticity, neurogenesis, cell migration, and differentiation. When glial cells are overactivated and dysfunctional, they are associated with the pathogenesis of brain diseases and cancers, hence why flavonoid therapy is a safe treatment of brain pathologies.
Sources of Flavonoids
Flavonoids are
easily attainable
through eating plant-based foods and beverages. Fruits, vegetables, tea, dark chocolate, and red wine are great examples because they are filled with not only flavonoids, but they also contain anti-inflammatory and antioxidants properties. The phrase "eat the rainbow" takes a whole new meaning for anyone who is trying to eat healthier. Colorful foods with deep reds, purples, oranges, yellows, greens, blues, and black hues are filled with flavonoids. Health professionals often recommend that it is best to avoid white foods that lack nutrients like refined bread, pasta, and sugars. However, white/tan-colored foods like garlic, cauliflower, mushrooms, ginger, onions, and parsnips offer oxidant-fighting properties that are perfect for getting rid of free radicals in the body.
Conclusion
Flavonoids are a class of plant-derived polyphenolic compounds that is in a variety of fruits and vegetables that are easily attainable for anyone to eat. When it is consumed into the body, it has many beneficial health effects on the body. They contained anti-inflammatory and antioxidants that the body needs to fight off free radicals that may have entered the body through environmental factors. Some
products
can be paired with flavonoid foods that can offer metabolic support as well as supporting the body's sugar metabolism. So go out and eat the flavonoid food rainbow.
October is Chiropractic Health Month. To learn more about it, check out
Governor Abbott's proclamation
on our website to get full details on this historic moment.
The scope of our information is limited to chiropractic, musculoskeletal and nervous health issues as well as functional medicine articles, topics, and discussions. We use functional health protocols to treat injuries or chronic disorders of the musculoskeletal system. To further discuss the subject matter above, please feel free to ask Dr. Alex Jimenez or contact us at
915-850-0900
.
---
References:
Aron, Patricia M, and James A Kennedy. "Flavan-3-Ols: Nature, Occurrence, and Biological Activity."
Molecular Nutrition & Food Research
, U.S. National Library of Medicine, Jan. 2008, www.ncbi.nlm.nih.gov/pubmed/18081206.
Barreca, Davide, et al. "Flavanones: Citrus Phytochemical with Health-Promoting Properties."
BioFactors (Oxford, England)
, U.S. National Library of Medicine, 8 July 2017, www.ncbi.nlm.nih.gov/pubmed/28497905.
Bondonno, Nicola P, et al. "Flavonoid Intake Is Associated with Lower Mortality in the Danish Diet Cancer and Health Cohort."
Nature Communications
, Nature Publishing Group UK, 13 Aug. 2019, www.ncbi.nlm.nih.gov/pmc/articles/PMC6692395/.
Cannon, Barbara, and Jan Nedergaard. "Brown Adipose Tissue: Function and Physiological Significance."
Physiological Reviews
, U.S. National Library of Medicine, Jan. 2004, www.ncbi.nlm.nih.gov/pubmed/14715917.
Erdman, John W, et al. "Effects of Cocoa Flavanols on Risk Factors for Cardiovascular Disease."
Asia Pacific Journal of Clinical Nutrition
, U.S. National Library of Medicine, 2008, www.ncbi.nlm.nih.gov/pubmed/18296357.
Lila, Mary Ann. "Anthocyanins and Human Health: An In Vitro Investigative Approach."
Journal of Biomedicine & Biotechnology
, Hindawi Publishing Corporation, 2004, www.ncbi.nlm.nih.gov/pmc/articles/PMC1082894/.
Mahmoud, Ayman M, et al. "Beneficial Effects of Citrus Flavonoids on Cardiovascular and Metabolic Health."
Oxidative Medicine and Cellular Longevity
, Hindawi, 10 Mar. 2019, www.ncbi.nlm.nih.gov/pmc/articles/PMC6431442/.
Matias, Isadora, et al. "Functions of Flavonoids in the Central Nervous System: Astrocytes as Targets for Natural Compounds."
Neurochemistry International
, Pergamon, 2 Feb. 2016, www.sciencedirect.com/science/article/pii/S0197018616300092?via%3Dihub.
Panche, A N, et al. "Flavonoids: an Overview."
Journal of Nutritional Science
, Cambridge University Press, 29 Dec. 2016, www.ncbi.nlm.nih.gov/pmc/articles/PMC5465813/.
Richter, Erik A, and Mark Hargreaves. "Exercise, GLUT4, and Skeletal Muscle Glucose Uptake."
Physiological Reviews
, U.S. National Library of Medicine, July 2013, www.ncbi.nlm.nih.gov/pubmed/23899560.
Team, DFH. "Stock Your Fridge with Flavonoids."
Designs for Health
, 1 Oct. 2019, blog.designsforhealth.com/node/1116.
Trayhurn, P, and J H Beattie. "Physiological Role of Adipose Tissue: White Adipose Tissue as an Endocrine and Secretory Organ."
The Proceedings of the Nutrition Society
, U.S. National Library of Medicine, Aug. 2001, www.ncbi.nlm.nih.gov/pubmed/11681807.
Yu, Jie, et al. "Isoflavones: Anti-Inflammatory Benefit and Possible Caveats."
Nutrients
, MDPI, 10 June 2016, www.ncbi.nlm.nih.gov/pmc/articles/PMC4924202/.