Around 3 million individuals suffer from plantar fasciitis
Heel pain
Foot pain
Spurs
Tight tendons
Stiffness
Signs of a long day, wearing the wrong shoes, both or you may have a condition known as plantar fasciitis. We don't take our health seriously until we go through excruciating pain or some form of debilitation. Feet are the foundation of the body and when they are not at 100% there are going to be problems.
Identifying, diagnosing, and treating plantar fasciitis can be fast and easy with chiropractic orthotics!
What is it?
Plantar Fasciitis is inflammation of the tissues in your foot.
People think it only affects the heel, however, it can affect any or all of the bottom of the foot. Because it's the tissue between the toes and heel that gets inflamed.
The tissue is called "fascia" hence the name of the condition: plantar fasciitis.
Heel spurs were once thought to be the cause of the discomfort, but now is a symptom of plantar fasciitis.
Many people who have plantar fasciitis wake up with stabbing pain in the bottom of their feet during the first few steps of their day.
Early morning pain and stiffness is a big indication of PF.

Also called "policeman's heel," p

ain and discomfort also arise after long periods of standing, walking, exercise.
The fascia in the foot acts as a shock absorber, which helps support the arch of the foot.
With time, increased tension, small tears begin to happen in the fascia, that leads to the inflammation.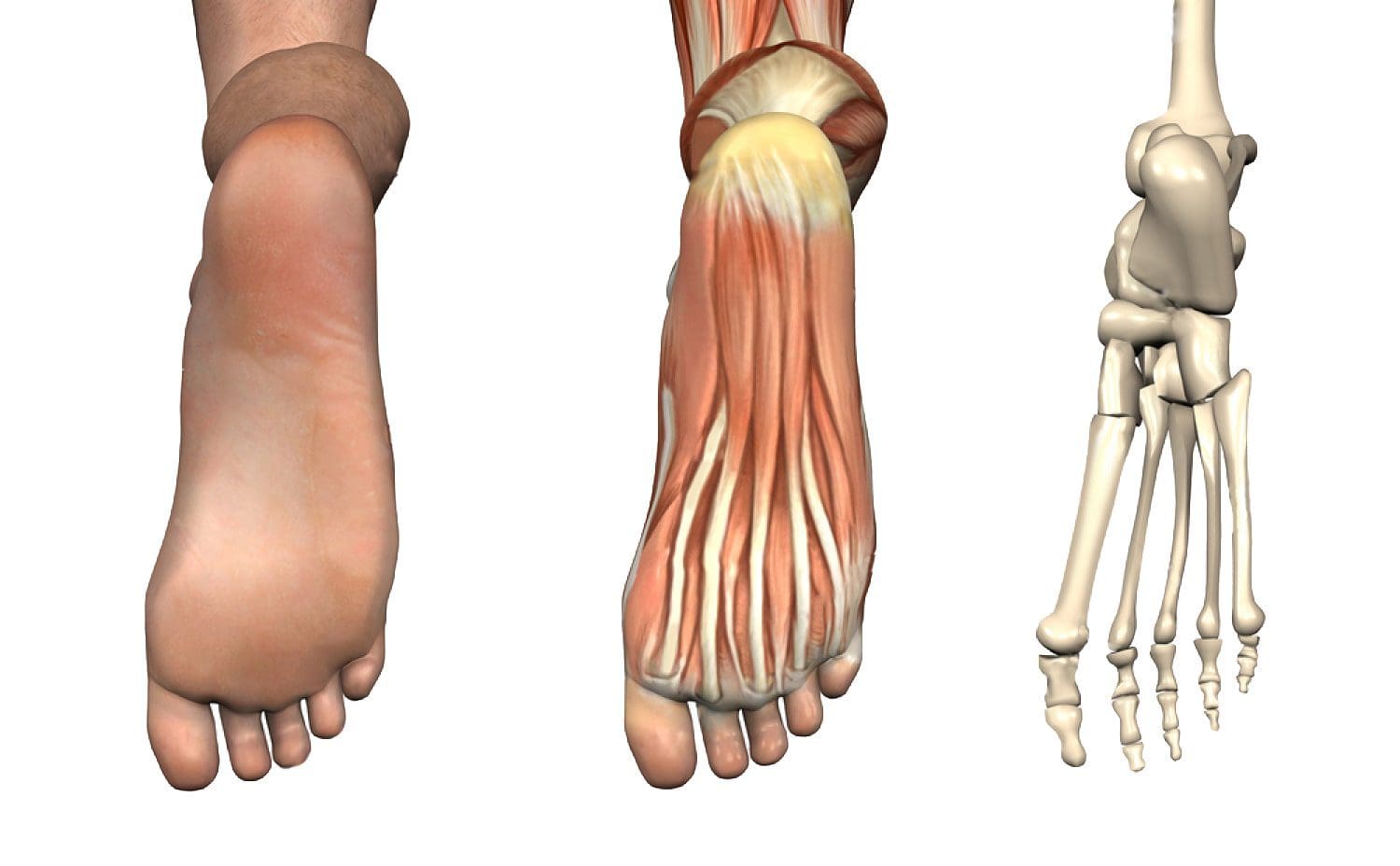 Who gets Plantar Fasciitis?
People that stand on their feet for long hours, such as:
Factory workers
Teachers
Doctors
Nurses
Retail employees
Are at a higher risk of developing plantar fasciitis.
Improper Footwear/Posture
Wearing improper shoes, meaning too tight, too loose is another contributing factor.
Shoes that have arch support and heel protection are considered best and help to avoid pain and discomfort.
Poor posture
Abnormal walking gait
When heel or foot pain is not treated, it can lead to
Many adjust their walking to compensate for the pain and discomfort that can lead to more problems.
Being flat-footed raises the likelihood of developing plantar fasciitis regardless of age or lifestyle.
Other Contributing Factors
Weight also contributes to plantar fasciitis because it puts greater stress and tension on the feet as they hold the body. Exercise can help, but be sure that they are exercises specifically designed to help treat plantar fasciitis. Because certain types of exercise like running, aerobics, jumping, and dance-based workouts can lead to heel pain and plantar fasciitis.
Diagnosis
Identifying and diagnosing plantar fasciitis is straightforward and relatively easy. Diagnosing plantar fasciitis does not require an X-Ray or MRI, which is one reason many people avoid seeking treatment. But it's best to seek the advice of a trusted healthcare professional.
Treatment
There are several ways to treat plantar fasciitis:
Rest is one of the best remedies, especially if it is caused by exercise or excessive stress.
Icing the area can help manage the pain
Stretching and/or light physical therapy
Stretches that focus on the Achilles tendon and lower leg muscles help stabilize and strengthen the ankles and heels.
This helps to:
Stand
Walk
Workout
Move around
Chiropractic and physical therapy can help with:
Stretching the muscles and tendons
Work out and tension
Provide day-to-day stretches
Kinesio taping along the bottom of the foot, heel, and lower leg but should be done first by a professional like your chiropractor to show the proper and most effective method then you can do it yourself.
Chiropractic orthotics, or custom insoles, can help immensely because they are custom made to each individual.
There are a variety of types designed for various types of pain and discomfort.
Custom chiropractic orthotics can work in nearly any type of shoe.
Athletic/Tennis/Skate shoes
Work Shoes/Boots
High heels
Sandals
They are easily and custom made specifically to your body, which factors in your
weight, posture, and gait.
If you're experiencing any of the symptoms like heel pain, throbbing pain when you wake-up, or pain along the arch of your foot, then don't hesitate and make an appointment with us today!
Our chiropractic/physical therapy team will teach you how to make small adjustments to your lifestyle, show you how to stretch properly, and how to use custom chiropractic orthotics to get you back on your feet with comfort, control and freedom to live your life.
---
Manage Plantar Fasciitis Pain with *FUNCTIONAL FOOT ORTHOTICS* | El Paso, TX (2019)
Gloria underwent
foot pain
that stretched throughout her body. Her plantar fasciitis developed because of her regular activities. Gloria explains how her well-being has been influenced by her afflictions. The custom made foot orthotics supplied for her by Dr. Alex Jimenez, a chiropractor in El Paso, TX, tremendously helped relieve her foot pain and plantar fasciitis symptoms. Gloria explains the comfort that the custom-made foot orthotics supplied for her symptoms. Gloria highly recommends Dr. Alex Jimenez as the non-surgical selection for foot pain and plantar fasciitis treatment, among other problems.
---
NCBI Resources
Plantar fasciitis
/heel pain syndrome
is the most common cause of heel pain, that results from a gradual degeneration of the plantar fascia or sudden trauma. Individuals describe the pain like sharp stabbing or deep aching in the middle of the heel or along the bottom of the foot that happens when walking or standing. Pain arises in the morning after taking the first few steps or after extended periods of sitting/lying down/non-activity.