Ketosis is a natural procedure the human body goes through on a regular basis. This method provides the cells with energy from ketones if sugar isn't readily available. A moderate degree of ketosis occurs when we skip a meal or two, do not consume many carbohydrates throughout the day or exercise for an extended amount of time. When there is an increased demand for energy and carbohydrates are not immediately available to meet that need, the human body will subsequently begin to raise its ketone levels.
If carbohydrates continue to be limited for a considerable amount of time, ketone levels may increase further. These deeper degrees of ketosis provide many favorable effects throughout the entire body. These benefits can be taken advantage of by following the
ketogenic diet
. However, the majority of people are seldom in ketosis since the human body prefers to utilize sugar, or glucose, as its principal fuel supply. Below, we will discuss ketosis, ketones, and how these procedures work together to keep the cells healthy.
How Nutrients are Converted into Energy
The human body processes several kinds of nutrients to produce the energy it requires. Carbohydrates, proteins, and fats can be converted to energy in order to fuel various metabolic processes. If you consume high-carbohydrate foods or excessive amounts of protein, your cells will break these down into a simple sugar called glucose. This occurs because sugar provides the cells with the fastest source of ATP, which one of the main energy molecules required to fuel virtually every system within the human body.
By way of instance, more ATP means more cell energy and more calories result in more ATP. As a matter of fact, each calorie consumed from carbohydrates, proteins, and fats may be utilized to maximize ATP levels. The human body consumes a lot of these nutrients to maintain the proper function of all its structures. If you consume more than sufficient food, nevertheless, there'll be too much sugar which your system does not need. But, considering this, what does the human body do with all this excess sugar? Instead of eliminating excess calories which the body does not need, it will store them as fat where it can be used later once the cells require energy.
The human body stores energy in two ways:
Glycogenesis. Through this procedure, excess glucose is converted into glycogen, or the stored form of glucose, which is stored in the liver and muscles. Researchers estimate that the entire human body stores about 2000 calories in the shape of muscle and liver glycogen. This generally means that glycogen levels will be used within 6 to 24 hours if no additional calories are consumed. An alternate system of energy storage may help sustain the human body when glycogen levels are reduced: lipogenesis.
Lipogenesis. When there are sufficient amounts of glycogen in the muscles and liver, any excess glucose is converted into fats and stores through a procedure called lipogenesis. Compared to our limited glycogen stores, our fat stores are almost infinite. These supply us with the capability to sustain ourselves for weeks to even months without enough food being available.
When food is limited and the intake of nutrients like carbohydrates are restricted, glycogenesis and lipogenesis is no longer active. Rather, these procedures are replaced with glycogenolysis and lipolysis which free energy from glycogen and fat stores throughout the human body. However, something unexpected occurs when the cells no longer have stored sugar, fat or glycogen. Fat will continue to be used as fuel but an alternate fuel source known as ketones is produced as well. Because of this, the process of ketosis occurs.
Why Does Ketosis Occur?
When you don't have any access to foods, such as when you're sleeping, fasting, or following the ketogenic diet, then the human body will convert some of its stored fat into exceptionally efficient energy molecules known as ketones. Ketones are synthesized following the entire breakdown of fats into fatty acids and glycerol, where we can thank our cell's capacity to change metabolic pathways for this. Although fatty acids and glycerol are turned into fuel throughout the entire body, they're not utilized as energy by brain cells.
Because these nutrients are converted into energy too slowly to support the function of the brain, sugar is still considered to be the principal source of fuel for the brain. This process also helps us understand why we create ketones. Without an alternate energy supply, the brain would be exceedingly vulnerable if we don't consume enough calories. Our muscles would be broken down instantly and converted into sugar to feed our hungry brains. Without ketones, the human race would have most probably been extinct.
Low-carbohydrate modified ketogenic diets have been demonstrated to have many health benefits, including weight loss and the increased ability to help fight diabetes. These type of diets have a remarkable way of providing energy for the brain. Research studies have discovered that entering ketosis has the ability to reduce insulin levels, freeing fat from fat cells. Researchers have also shown that the ketogenic diet can have a significant metabolic advantage, which leads to more calories burned than with any other diet.
Dr. Alex Jimenez D.C., C.C.S.T. Insight
The Way Ketones are Produced
The human body breaks down fat into fatty acids and glycerol which may be utilized for fuel in the cells directly but not by the brain. To fulfill the requirements of the brain, the fatty acids from fats and glycerol go through the liver where they're then converted into glucose, or sugar, and ketones. Glycerol undergoes a process called gluconeogenesis, which transforms it into glucose, where fatty acids are converted to ketone bodies through a procedure called ketogenesis. As a consequence of ketogenesis, a ketone body called acetoacetate is generated. Acetoacetate is then converted to two different types of ketone bodies:
Beta-hydroxybutyrate (BHB). After being keto-adapted for several weeks, the cells will start to convert acetoacetate into BHB because it's a more efficient source of fuel where it destroys an extra chemical reaction which provides more energy to the cell compared to acetoacetate. Research studies have demonstrated that the human body and brain favor utilizing BHB and acetoacetate for energy because the cells can utilize it 70 percent better than they can sugar or glucose.
Acetone. This substance can occasionally be metabolized into glucose, however, it is largely eliminated as waste. This is what specifically provides the distinctly smelling breath which many ketogenic dieters have learned to understand.
Over time, the human body will release less surplus ketone bodies, or acetone, and, should you utilize keto sticks to monitor your degree of ketosis, you might believe it's slowing down. As the brain burns off BHB as fuel, the cells attempt to present the brain with as much effective energy as they can. This is why long-term low-carbohydrate users won't show profound levels of ketosis in their urine tests. As a matter of fact, long-term keto dieters can endure around 50 percent of their basal energy demands and 70 percent of their brain's energy demands from ketones. Therefore, you shouldn't allow the urine tests to fool you.
The Significance of Gluconeogenesis
Regardless of how keto-adapted the human body may become, the cells will still require glucose to function properly. To satisfy the energy demands of the human mind and body which can't be fulfilled by ketones, the liver will initiate a process called gluconeogenesis. Amino acids in proteins and lactate in the muscles may also be transformed into glucose.
By converting amino acids, glycerol, and lactate into glucose, the liver can satisfy the glucose demands of the human body and brain during times of fasting and carbohydrate limitation. That is the reason why there's not any crucial requirement for carbohydrates to be included in our diet. The liver will, generally, make sure to have sufficient sugar in the blood for your own cells to survive.
It's important to remember, however, that certain variables, such as eating too much protein, may get in the way of ketosis and boost the demand for gluconeogenesis. Insulin levels and ketone production are closely connected. Protein sources, which are generally consumed on the ketogenic diet, can also increase insulin levels. In response to a rise in insulin levels, ketogenesis is downregulated, which raises the demand for gluconeogenesis to generate more sugar.
This is the reason why eating too much protein may impair your ability to enter ketosis. But this doesn't necessarily mean you ought to limit your protein intake either. By restricting protein intake, your muscle cells will be employed to generate the sugar your body and brain demand for fuel. With proper guidance, you can consume the perfect quantity of protein your body needs to maintain muscle mass and fulfill your glucose needs when you're on the road to ketosis.
Recognizing the Path to Ketosis
Almost all of our understanding behind ketosis originates from research studies on people who have fasted from all foods, not only from ketogenic dieters. However, we could make many inferences concerning the ketogenic diet out of what the researchers discovered from the research studies on fasting. First, let us look at the phases the body goes through during fasting:
Stage 1 - The glycogen depletion phase - 6 to 24 hours of fasting
In this phase, most energy is produced by glycogen. During this time, hormone levels begin to change, causing increases in gluconeogenesis and fat burning, however, ketone generation isn't active yet.
Stage 2 - The gluconeogenic stage - 2 to 10 days of fasting
In this phase, glycogen is totally depleted and gluconeogenesis supplies the cells with energy. Ketones begin to be generated at reduced levels. You will notice you have keto breath and are urinating more frequently due to greater acetone levels in your blood. The timeframe for this phase is so extensive (two to ten days) since it is dependent upon who is fasting. By way of instance, healthy men and obese people have a tendency to remain in the gluconeogenic phase for extended periods of time compared to healthy women.
Stage 3 - The ketogenic stage - after 2 days of fasting or more
This phase is characterized by a decrease in protein breakdown for energy through an increase in fat and ketone usage. At this phase, you will surely be in ketosis. Every individual can enter this point at various rates based on lifestyle and genetic variables, their physical activity levels, and the number of times they fasted and/or restricted carbohydrates before. Whether you're following the ketogenic diet or fasting, you may go through these phases, but this doesn't guarantee the same benefits fasting as you do from the keto diet.
Ketogenic Diet Ketosis vs Starvation Ketosis
The ketosis which you experience on the ketogenic diet is considered to be a lot safer and healthier compared to the ketosis you get to when fasting. During the time you're fasting, the human body doesn't have any food resources, therefore it begins converting the protein from your muscles into sugar. This induces rapid muscle reduction.
The ketogenic diet, on the other hand, provides us with the healthiest and safest way to experience the advantages of ketosis. Limiting carbohydrates while keeping sufficient caloric intake from protein and fat permits the ketogenic procedure to sustain muscle tissue by employing ketosis and the ketone bodies we generate for fuel without having to utilize valuable muscle mass. Many research studies have discovered that ketones can also have an array of beneficial effects throughout the entire body too.
Ketoacidosis: The Bad Side of Ketosis
Ketoacidosis is a potentially lethal condition which occurs when excessive ketones accumulate in the blood. Some healthcare professionals may advise against increasing your ketone levels with the ketogenic diet because they fear you could enter ketoacidosis. The practice of ketosis is closely governed by the liver, and also the entire body infrequently generates more ketones then it requires for fuel. That is the reason why the ketogenic diet has been referred to as a safe and effective way to enter ketosis.
Ketoacidosis, on the other hand, is more likely to occur in type 1 and type 2 diabetics who don't have their glucose under control. The mix of insulin deficiency and higher glucose levels, which are generally found in people with diabetes, produce a vicious cycle which causes ketones to build up in the blood. By limiting carbohydrates, nevertheless, healthy people and patients with diabetes may continue to keep their glucose under control and also experience the advantages of utilizing ketones for fuel.
Putting It All Together
Ketogenesis takes fatty acids from stored fat and transforms it into ketones. The ketones are subsequently released into the bloodstream. The procedure where the body burns off ketones for fuel is known as ketosis. However, not all cells can utilize ketones as fuel. Some cells will always utilize glucose to function accordingly. To satisfy the energy requirements which can't be fulfilled by ketones, your liver utilizes a process called gluconeogenesis. Gluconeogenesis is the procedure where the liver converts glycerol from fatty acids, amino acids from proteins, and lactate from muscles, into glucose. Collectively, ketogenesis and gluconeogenesis produce the ketones and glucose which fulfill all the body's energy demands when food is not available or when carbohydrates are limited.
Though ketones are well-known for being an alternate fuel supply, they supply us with several unique advantages too. The best and safest way to receive all the advantages of ketosis is by simply adhering to the ketogenic diet. In that way, you won't encounter the chance of losing valuable muscle mass or inducing the potentially lethal condition of ketoacidosis. But, the ketogenic diet is somewhat more nuanced than a lot of men and women think. It is not just about restricting carbohydrates, it's about making sure sufficient fat, protein, and overall calorie intake are consumed, which are ultimately vital. The scope of our information is limited to chiropractic and spinal health issues. To discuss the subject matter, please feel free to ask Dr. Jimenez or contact us at
915-850-0900
.
Curated by Dr. Alex Jimenez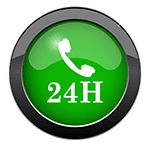 Additional Topic Discussion: Acute Back Pain
Back pain
is one of the most prevalent causes of disability and missed days at work worldwide. Back pain attributes to the second most common reason for doctor office visits, outnumbered only by upper-respiratory infections. Approximately 80 percent of the population will experience back pain at least once throughout their life. The spine is a complex structure made up of bones, joints, ligaments, and muscles, among other soft tissues. Injuries and/or aggravated conditions, such as
herniated discs
, can eventually lead to symptoms of back pain. Sports injuries or automobile accident injuries are often the most frequent cause of back pain, however, sometimes the simplest of movements can have painful results. Fortunately, alternative treatment options, such as chiropractic care, can help ease back pain through the use of spinal adjustments and manual manipulations, ultimately improving pain relief.
***