A teardrop fracture is caused when the anteroinferior aspect of a cervical vertebral body is damaged due to flexion of the spine together with vertical compression. The fracture throughout the body is also associated with deformity of the human body and subluxation or dislocation of the facet joints. A teardrop fracture is generally associated with a spinal cord injury due to the displacement of the anterior portion of the body into the spine.
The flexion teardrop fracture shouldn't be confused with a similar-looking vertebral fracture called "expansion teardrop fracture". Both usually happen in the cervical spine, but as their names indicate, they result from other mechanisms (flexion-compression vs. hyperextension). Both are linked to a small fragment being broken apart from the anteroinferior corner of the affected vertebra. Flexion teardrop fractures normally involve instability in most elements of the backbone, commonly occur at the C4-C7 vertebra, and have a higher association with spinal cord injury (specifically anterior cord syndrome). In contrast, the extension-type fracture happens more commonly in C2 or C3, causes significantly less if any disturbance to the middle and posterior elements, and does not normally result in spinal cord injury (but it may co-occur with more harmful spinal injuries).
A flexion teardrop fracture is a common injury of the cervical spine, or neck, which can be severe in nature. Its name is characterized by the triangle-shaped fragment which typically fractures from the anteroinferior corner of the vertebral body and that resembles a drop of water dripping from the vertebral body. The scope of our information is limited to chiropractic, spinal injuries, and conditions. To discuss the subject matter, please feel free to ask Dr. Jimenez or contact us at
915-850-0900
.
Curated by Dr. Alex Jimenez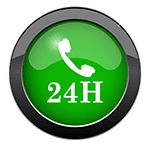 Additional Topics: Acute Back Pain
Back pain
is one of the most prevalent causes of disability and missed days at work. Back pain attributes to the most common reason for doctor office visits, outnumbered only by upper-respiratory infections. Approximately 80 percent of the population will experience back pain at least once throughout their life. The spine is a complex structure made up of bones, joints, ligaments, and muscles, among other soft tissues. Because of this, injuries and/or aggravated conditions, such as
herniated discs
, can eventually lead to symptoms of back pain. Sports injuries or automobile accident injuries are often the most frequent cause of back pain, however, sometimes the simplest of movements can have painful results. Fortunately, alternative treatment options, such as chiropractic care, can help ease back pain through the use of spinal adjustments and manual manipulations, ultimately improving pain relief.