Spondylolisthesis occurs when a vertebra of the spine slips forward over the vertebra below it.
Spondylolisthesis
can be categorized as: congenital spondylolisthesis, which means the disorder is present at birth; isthmic spondylolisthesis, which occurs when a defect occurs in a supportive vertebral structure of the spine; and degenerative spondylolisthesis, which is more common and is frequently associated with degenerative disc disease, or DDD, where the intervertebral discs lose hydration with age.
Development of Spondylolisthesis
The spinal column is exposed to directional pressures while it carries, absorbs, and also distributes most of the fat of the body throughout physical activities and during rest. To put it differently, while the spine is consuming and carrying body fat, additionally, it moves in different directions (e.g., rotate, bend forwards ). This mixture of functions causes unnecessary stress to be placed onto the vertebra and the supportive vertebral structures of the spine, and it might result in one of these slipping forwards over the ones beneath it, ultimately developing into spondylolisthesis.
Grading spondylolisthesis
Doctors "grade" the severity of spondylolisthesis utilizing five descriptive categories. Even though there are several factors your physician notes when evaluating your spondylolisthesis, the grading scale (below) relies on how far forward a vertebral body has slid over the vertebra beneath it. Often, the doctor uses a lateral (side view) x-ray to examine and grade spondylolisthesis. Grade I is a smaller slide than Grade IV or V.
Grade I: Less than 25% slip
Grade II: 25% to 49% slip.
Grade III: 50% to 74% slip.
Grade IV: 75% to 99% slip.
Grade V: The vertebra has fallen forward off the vertebra below it. This grade is the most severe type of spondylolisthesis and is medically referred to as spondyloptosis.
Who Might be at Risk
If a family member has spondylolisthesis, your risk for developing the disorder may be higher. Also, some physical activities can make you more vulnerable to developing spondylolisthesis. Gymnasts, linemen in football, and weightlifters, all put pressure and stress on their spine. Picture the movements gymnasts perform on a regular basis: they bend backward and twist through the air, landing quickly and absorbing the impact through their legs and back. Those motions can place strain on the spine, potentially causing spondylolisthesis. The scope of our information is limited to chiropractic, spinal injuries, and conditions. To discuss the subject matter, please feel free to ask Dr. Jimenez or contact us at
915-850-0900
.
Curated by Dr. Alex Jimenez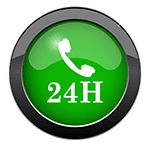 Additional Topics: Scoliosis Pain and Chiropractic
The spine is a complex structure made up of bones, joints, ligaments, and muscles, among other soft tissues. Because of this, injuries and/or aggravated conditions, such as herniated discs, can eventually lead to symptoms of back pain. Sports injuries or automobile accident injuries are often the most frequent cause of back pain, however, other aggravated conditions can also cause back pain.
Scoliosis
is a well-known, health issue characterized by an abnormal curvature of the spine and it is subcategorized by cause as a secondary condition, idiopathic, or of unknown cause, or congenital. Fortunately, alternative treatment options, such as chiropractic care, can help ease back pain associated with scoliosis through the use of spinal adjustments and manual manipulations, ultimately improving pain relief. Chiropractic care can help restore the normal curvature of the spine.