Before erectile dysfunction started to become a more well-known health issue among the population of men across the United States, male reproductive and endocrine problems were rarely a topic of discussion. In the modern world, however, and with the increasing availability of information from the internet, many individuals have become surprisingly interested in understanding the consequences that diminishing testosterone levels can have on overall health and wellness.
Much like female hormone production, male hormone production can also gradually decrease with age. The period of time in which the male human body experiences a hormonal decline is most commonly known as andropause. Other terms which have been used interchangeably to refer to this structural and functional change with age includes: hypogonadism, late-onset hypogonadism, male menopause, male climacteric, androclise, androgen decline in aging male and aging man syndrome.
For women,
menopause
is characterized by a halt in menses, indicating the start of a new phase past their childbearing years. In Greek,
"andras" means individual men, and "pause" means cessation
. Therefore, andropause literally means "human male cessation". Decreased levels of testosterone in men have been connected with a variety of symptoms, such as
night sweats
,
decreased libido
, dry skin and hair, difficulty concentrating, muscle loss, sleeplessness or insomnia, stress, anxiety and/or irritability, decreased bone integrity and
insulin resistance
. These symptoms have all been commonly associated with "human male cessation" and can often indicate diminishing testosterone levels in the body.
Function of Testosterone in the Human Body
Similar to the mechanisms of actions of estrogen and other androgens/sex hormones,
testosterone functions as three unique hormones or cellular messengers within the human body
. It can attach directly to androgen receptors; it engages in a variety of important processes on the peripheral cells of the prostate and hair glands in which 5-alpha-reductase is often found, producing dihydrotestosterone which also attaches to androgen receptors; and finally, it can ultimately be converted into estradiol, which develops on estrogen receptors in bone and in abdominal fat or connective tissue. These functions are fundamental towards preserving fertility, libido, weight management, bone health, and basic overall health and wellness.
Symptoms of low testosterone, which will be abbreviated in this article as Low-T, are generally hardly noticeable, as a result, these may only gradually become more severe health issues, aside from altering complete well-being. In addition,
hypogonadism has also been reported to develop in younger men
, although rarely, together which amounts to an incidence of approximately 3.1 to 7.0 percent in males 30 to 69 years of age, and about 18.4 percent in older men. From these numbers, 5.6 percent of males 30 to 79 years of age will experience symptomatic androgen deficiency. Besides it signaling a natural aging process in human males, very low testosterone levels may also serve as a biomarker signaling the presence of an underlying health issue. By way of instance, metabolic syndrome and testosterone deficiency have been reported by healthcare professionals to have a close association with each other.
Various research studies have demonstrated that reduced testosterone levels may also be connected with obesity, insulin resistance and dyslipidemia in men.
In the same manner, men with metabolic syndrome and type 2 diabetes have been reported to have a greater incidence of hypogonadism.
Is Andropause Similar to Menopause?
In comparison to menopause, where women's estrogen levels decrease abruptly,
total testosterone levels in men decrease
at an average rate of 1.6 percent annually once a human male reaches the age of 40, while free and bioavailable levels generally decline by 2 to 3 percent each year. Even though the decline is normally continuous and gradual, about 50 percent of men over the age of 80 still report having total serum testosterone within normal standard quantities. Additionally, fertility is not affected in men exactly the same way as post-menopausal women.
According to the
British Medical Journal, or BMJ,
the estimate of the prevalence of Low-T was recorded from the European Male Aging Study. Measuring a combination of sexual symptoms and testosterone levels, it was discovered that just about 0.1 percent of men in their 40's, 0.6 percent of men in their 50's, 3.2 percent of men in their 60's, and 5.1 percent of men in their 70's, would meet the criteria for a Low-T evaluation and analysis.
Pros and Cons of Hormone Therapy
Despite information suggesting that Low-T may be as widespread as we all believe, at least we know that the search to increase testosterone levels is. Testosterone replacement therapy, or TRT, has been a widely considered yet controversial treatment utilized by endocrinologists and urologists when hypogonadism is found. A variety of research studies have discovered that it may be a viable choice, while others shed light on an assortment of concerns and contraindications. An
observational research study conducted in 2012
compared the mortality of men over 40 years of age with reduced testosterone levels that had been treated with TRT to men who were not treated with TRT. The research study demonstrated that the mortality rate of those men not treated with testosterone replacement therapy was greater, approximately 20.7 percent compared to 10.3 percent. Although the research study outcome measures seemed to favor TRT, it was not a gold-standard, placebo controlled randomized clinical trial and it also did not account for confounders.
Moreover, TRT has been demonstrated to enhance insulin resistance, dyslipidemia and sexual dysfunction in males with Low-T, although there have been no long-term research studies to assess its overall impact on mortality. In patients with breast or prostate cancer, TRT, or testosterone replacement therapy, often comes with risks. As a matter of fact,
guidelines in the Endocrine Society
suggest not utilizing TRT when a patient has been diagnosed with prostate cancer, a palpable prostate nodule, or even after a raised prostate-specific antigen, or PSA, test with results over 4 ng/ml has been determined. Even men with a family history of prostate cancer have been steered away from utilizing this kind of treatment option.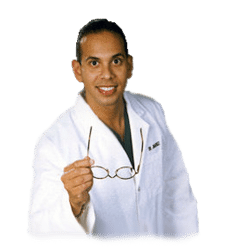 Dr. Alex Jimenez's Insight

The spine is primarily in charge of protecting the spinal chord, one of the main channels between the communication of the brain to the rest of the body, such as that of the endocrine system, which helps in the production and regulation of hormones. When there is a spinal misalignment, or subluxation, however, these signals may be interrupted, ultimately affecting your overall health and wellness. Through the use of spinal adjustments and manual manipulations, a doctor of chiropractic, or DC, can help carefully restore the integrity of the spine, correcting these fundamental connections and their relation to the rest of the human body's structures and functions. The balance of the spine can help delay the decrease of testosterone levels associated with human male cessation or andropause, reducing symptoms and boosting essential energy and vitality.
Delaying Low-Testosterone Levels
Though decreasing testosterone levels are commonly associated as a part of the normal aging process, many men dread andropause or "human male cessation". The loss of muscular mass itself generally motivates men to search for solutions to delay this natural process. Steroids help build muscle by raising testosterone, but they can also ultimately affect the liver, prostate, heart and even the sexual organs. Selective androgen receptor modulators, or SARMs, are encouraged to athletes and active individuals as an alternative to anabolic steroids, but these can also include their own
risks and concerns
. Many of these alternative treatment options can actually decrease natural testosterone production since they
change the chemical structure of testosterone alone
.
Thus, some lifestyle modifications worth exploring which can help delay the decrease of testosterone levels include health, diet, stress reduction and supplementation. A prerequisite for healthy testosterone levels include maintaining regular weight and encouraging overall endocrine function. In addition to deciding upon an entirely whole foods-based diet teeming with healthful fats which serve as a hormone precursor and fiber, a few research studies have found that
intermittent fasting
, characterized by remaining anywhere from 12-16 hours every day, by way of instance, sleeping hours, without eating food, as a way to help maintain weight and testosterone levels during the rebalancing of hormones. Intermittent fasting was additionally found to increase the adrenal hormone, or LH, by 67 percent, overall testosterone by 180 percent and
improve the growth hormone secretion in men
. Intermittent fasting also helps to improve
leptin levels
, which ultimately benefits testosterone levels since the clinical condition most closely associated with reduced cholesterol is
obesity
, and normalizing leptin levels is vital for maintaining healthy weight. In terms of fluids, significant water consumption, while reducing caffeine and alcohol consumption helps bring hydration into the epidermis and hair in addition to reducing fatigue associated with "human male cessation". Physical activity for at least 30 minutes per day boosts energy and fundamental vitality.
Supplement suggestions for Low-T include vitamin D, Ginseng, Ginkgo biloba, Ashwagandha, Damiana, Velvet Deer Antler, Maca or combinations thereof. Anecdotal evidence abounds concerning supplementation, with more and more clinical evidence coming forward. Recently,
one research study
measured the cross-sectional association of plasma 25(OH)D levels and total and free testosterone in 1,362 male participants, which also found 25(OH)D to be positively associated with total and free testosterone levels.
Moreover, other
alternative treatment options, such as chiropractic care
, can be beneficial towards delaying the decrease of
testosterone
levels in men. Many people believe that chiropractic care only works for spinal health issues, however, an individual's overall health and wellness also depends largely on the proper alignment of the spine. Spinal misalignments, or subluxations, can interrupt the communications which travel from the brain to the spinal chord and the rest of the human body, ultimately affecting a variety of other essential structures and functions. By carefully restoring the balance of the musculoskeletal and nervous system, a chiropractor can influence positive effects throughout other areas of the body.
One of the many benefits of chiropractic care includes the maintenance of hormone imbalances.
Through the use of spinal adjustments and manual manipulations, along with guidance and advice on specific lifestyle modifications, such as exercise and nutrition, chiropractic care can help regulate hormones.
Overall, Low-T might feel as the conclusion of manhood, but the conversation about it is just starting. The scope of our information is limited to chiropractic as well as to spinal injuries and conditions. To discuss the subject matter, please feel free to ask Dr. Jimenez or contact us at
915-850-0900
.
Curated by Dr. Alex Jimenez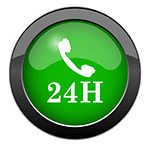 Additional Topics: Back Pain
Back pain
is one of the most prevalent causes for disability and missed days at work worldwide. As a matter of fact, back pain has been attributed as the second most common reason for doctor office visits, outnumbered only by upper-respiratory infections. Approximately 80 percent of the population will experience some type of back pain at least once throughout their life. The spine is a complex structure made up of bones, joints, ligaments and muscles, among other soft tissues. Because of this, injuries and/or aggravated conditions, such as
herniated discs
, can eventually lead to symptoms of back pain. Sports injuries or automobile accident injuries are often the most frequent cause of back pain, however, sometimes the simplest of movements can have painful results. Fortunately, alternative treatment options, such as chiropractic care, can help ease back pain through the use of spinal adjustments and manual manipulations, ultimately improving pain relief.