A majority of individuals today are aware about the gut-brain connection and how approximately 90 percent of their body's serotonin is really generated in the gastrointestinal, or GI, tract as well as the way the gut-brain axis is
associated with depression
. Overall gut health involving a healthy population of gut microbiota can affect many facets of our well-being, therefore, it's no mystery that the connection between the gut and chronic health issues, such as cardiovascular disease, diabetes and neurodegenerative diseases, are also significantly strong.
Berberine, an ancient mixture frequently utilized in a variety of medicinal herbs throughout several traditional treatments has been demonstrated to benefit as well as link the gut and the heart. Berberine is an isoquinoline derivative alkaloid found in numerous herbs. Although these berberine-containing herbs aren't traditionally utilized in food preparations, the active ingredient has been identified and may be isolated from a
variety of plant sources
, such as Coptis chinensis, or Coptis or Goldthread, Hydrastis canadensis, or goldenseal, Berberis aquifolium, or Oregon grape, Berberis aristata, or Tree Turmeric, Berberis vulgaris, or Barberry, and Arcangelisia flava.
Berberine is most favorably known for its function in gut health, demonstrating
activity which can help support gut microbial balance
. In fact, scientists have shown a growing interest in many plant-derived compounds which affect bacterial direction and
berberine
is a pioneer in the group. Additionally, its a botanical proven to influence blood glucose, blood lipids and also the immune system. Researchers today have learned how berberine can provide these tremendous benefits.
Gut Health Equals Heart Health
According to evidence from a 2016 research study
, the gut's immune system is fundamental towards preventing a variety of diseases and it may often contribute to metabolic disorders. However, it might also help provide a treatment goal when observing systemic inflammation in insulin resistance. Moreover, modified gut immunity has been linked with changes to the gut microbiota, intestinal barrier function, gut-residing immune cells, and resistance to antigens which enter the gastrointestinal, or GI, system. Although this has been previously believed to raise the danger of esophageal ailments including, pathogenic infections and chronic inflammation, which may ultimately lead to chronic health issues.
In our currently hectic and stressful world, a growth in the numbers of chronic disease has begun to negatively affect our overall health health. The best instance of this increase in chronic illness is type 2 diabetes, abbreviated in this article as T2DM, which often coexists with hypertension and causes individuals to pursue nutritional advice in order to achieve healthy blood sugar levels. The information viewing T2DM alone are shocking. As of 2015, the Center for Disease Control and Prevention reported that over 30 million people in the United States had diabetes, where approximately three times as many had pre-diabetes. According to statistics, 70 percent of individuals with pre-diabetes will develop type 2 diabetes.
Natural remedies and botanicals utilized as herbal treatments which have been previously used to promote healthy blood sugar levels have been strongly evaluated in order to determine their safety and effectiveness. Numerous berberine research studies are being conducted, though these are mostly in vitro, or in cell cultures. A majority of in vivo research studies have used animals for the analysis. Despite the quality and size of those research studies, virtually all of the outcome measures throughout the last two decades are positive. One
research study from 2012
looked at in vitro results to thoroughly assess the assumed mechanism of action by which berberine affects fat storage. The outcome measures using clinical therapeutics of berberine to observe participants with metabolic syndrome appeared
promising
.
Another research study
evaluated and analyzed the use of berberine in human cell cultures to ascertain how it influenced preadipocyte, a precursor to fat cells, comparison and fat hormone as well as cell activity in patients with metabolic disease. The researchers demonstrated that preadipocyte differentiation was restricted by berberine, while leptin, adiponectin,
PPARγ2
, or the nuclear receptor known as the master regulator of fat cell biology and target of many diabetes drugs and/or medications, and C/EBPα, a protein necessary for fat cell differentiation, diminished. After several months, participants demonstrated a drop in their BMI and leptin/adiponectin ratio, showing that berberine could boost insulin sensitivity by limiting fat storage, which may also have beneficial effects in the regulation of blood lipid levels.
Concerning how berberine affects cardiovascular biomarkers, many assessments can be found in the literature. The administration of berberine in
one analysis
generated a substantial decrease in total cholesterol, triglycerides, and low-density lipoprotein cholesterol levels, with a marked rise in high-density lipoprotein. Furthermore, a
meta-analysis
of this anti-diabetic, hypolipidemic and anti-inflammatory effects of berberine were reviewed in twenty-seven randomized controlled clinical trials. The researchers have concluded that berberine is safe and effective due to its support of the cardiovascular system and the maintenance of healthy blood sugar levels, without any severe adverse reactions found in some of the other research studies.
Berberine
has also been demonstrated to restrict complex I of the mitochondrial respiratory chain, leading to a growth of 5' adenosine monophosphate, or AMP and 5' adenosine monophosphate-activated protein kinase, or AMPK activation. This seems to have a direct impact on energy metabolism as well as that in other structures and functions.
The neurological health effects of berberine have also been considered, particularly from the modulation of the
dopaminergic system
. Berberine has also demonstrated a possibility in the successful management of seizures, diabetes-induced memory malfunction and hyperexcitability. One
animal research study
investigating obsessive-compulsive disease found that berberine can promote anti-compulsive and/or anxiolytic effects because of its ability to boost brain monoamine levels. Another
review
from 2016 demonstrated berberine's ability to reduce oxidative stress and supply neuroprotective benefits. The review further cites research studies which examine the botanical's function in the evolution of amyloid plaques and intracellular neurofibrillary tangles. Berberine has found its function in the gastrointestinal, cardiovascular as well as brain worlds. Truly offering a wholesome dose of gut-heart-brain link, berberine is definitely one to consider.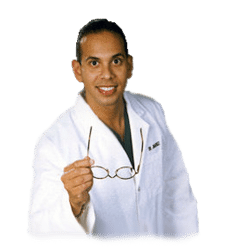 Dr. Alex Jimenez's Insight

Research studies have found that the relationship between a healthy gut, brain and heart is fundamental towards overall well-being. Natural remedies and botanicals, such as berberine, can help promote as well as support this gut-brain-heart connection, while other alternative treatment options, such as chiropractic care, can restore balance and encourage the human body's natural healing abilities by correcting spinal misalignments of the spine. Furthermore, by establishing the proper relationship between the brain, the spinal chord and the rest of the body, chiropractic care can help regulate the proper structure and function of each system in the human body.
With the increasing number of gut health issues, it's become a priority to find safe and effective treatment options to properly address these common problems. More and more research studies have found a connection between the gut, brain and heart. As previously mentioned, by both supporting and promoting the well-being of the gastrointestinal, or GI, system, the structure and function of a variety of other systems can be sustained. Natural remedies and botanicals, such as berberine, have been utilized for centuries as herbal treatments, however, other
alternative treatment options can also be used to help improve gut health
. Chiropractic care is a well-known, alternative treatment option which has been demonstrated to help promote the natural healing of the human body through the
use of spinal adjustments and manual manipulations as well as other therapeutic techniques
to correct spinal misalignments, or subluxations. Moreover, a doctor of chiropractic, or chiropractor, can recommend a series of lifestyle modifications, including exercise and nutritional advice, in order to help further improve the overall health and wellness of the human body. Maintaining the well-being of the gut can help boost brain and heart health as well.
Berberine Warnings
In large doses, berberine may lead to gastrointestinal irritation. Thus, it's typically administered in divided doses and taken with a meal. In addition, researchers have revealed that
berberine can limit particular cytochrome enzymes
that also target a lot of different kinds of drugs and/or medications, including certain antibiotics. Inhibiting cytochrome enzymes influences the liver's detoxification system, which will be required to metabolize and, finally, clear drugs and/or medications. For this reason, it's essential to carefully monitor those patients that are using
berberine if other medicines are used concomitantly
. The scope of our information is limited to chiropractic as well as to spinal injuries and conditions. To discuss the subject matter, please feel free to ask Dr. Jimenez or contact us at
915-850-0900
.
Curated by Dr. Alex Jimenez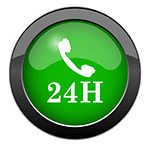 Additional Topics: Back Pain
Back pain
is one of the most prevalent causes for disability and missed days at work worldwide. As a matter of fact, back pain has been attributed as the second most common reason for doctor office visits, outnumbered only by upper-respiratory infections. Approximately 80 percent of the population will experience some type of back pain at least once throughout their life. The spine is a complex structure made up of bones, joints, ligaments and muscles, among other soft tissues. Because of this, injuries and/or aggravated conditions, such as
herniated discs
, can eventually lead to symptoms of back pain. Sports injuries or automobile accident injuries are often the most frequent cause of back pain, however, sometimes the simplest of movements can have painful results. Fortunately, alternative treatment options, such as chiropractic care, can help ease back pain through the use of spinal adjustments and manual manipulations, ultimately improving pain relief.