For people struggling to control their blood glucose levels, the most common concern is, how can you regulate blood sugar levels? Maintaining healthy blood sugar levels can be complicated and unyielding. Along with food and beverages, our blood sugar levels fluctuate in response to a huge variety of unique factors. Exercise, psychological stress, the previous night's rest, and genetics all play a role in the human body's effort to closely regulate the degree of glucose circulating in the blood. Additionally, no matter whether or not somebody has a blood glucose dysregulation problem or full-blown diabetes, that morning meal we call breakfast actually sets the stage for your day.
What is often known as the
"Dawn Phenomenon"
occurs between 4:00 AM to 8:00 AM when the human body produces sufficient amounts of glucagon, cortisol and epinephrine to boost blood glucose as a natural procedure before waking up in the morning. And science supports those people who prefer to eat a hearty breakfast as soon as they wake up. One study that monitored the sugar profiles of healthy people during the day saw that the
largest increase in blood glucose occurs right after breakfast
. Just about every nutritionist, dietitian and endocrinologist recommends eating a high-protein breakfast so as to restrain the naturally-occurring spike in sugar during the daytime. As mentioned previously, these meals, as well as other variables, will dictate the difference in blood glucose levels throughout the day, which directly impacts the way the human body works and an individual's overall awareness of their health and wellness.
When Maintaining Healthy Blood Sugar Levels is Difficult
A consistently higher blood sugar level has a deleterious impact on organ function.
Risks
for diabetes, further
heart disease, stroke, kidney disorders, vision impairment and cardiovascular issues that can result in infections and amputation of recurrence increase when blood sugar is uncontrolled
. Intense oscillations in blood sugar may stem from many hormonal imbalances, specifically where there is a lack of insulin manufacturing, as in the case of type I diabetes, or an inability to use insulin correctly, commonly referred to as insulin resistance. Either type of diabetes is recognized and monitored with many evaluations, but the most prevalent one is the HbA1C. As a mark of longer-term glucose levels, the HbA1C suggests the average proportion of the particular hemoglobin subtype A1C that has glucose bound to it, glycated or glycosylated, producing a glycoprotein. Since hemoglobin cells normally die off after 120 days, this process firmly reflects the typical plasma glucose level over in the past 90 days. This
diagnostic tool
proves more helpful than a diagram of blood sugar, which shows great vacillations through the day. Individuals with diabetes or more lengths of hyperglycemia, as noticed in patients diagnosed with metabolic syndrome, have increased HbA1C levels. It's projected that in 2015 over 7 million cases of diabetes and insulin resistance went undiagnosed. The famed incidence of those conditions is alarming as the trend is nearing
10 percent of the populace
.
Regulating Blood Glucose Levels with Nutrition
Though
genetics
are not something people can control, nutrition, diet and other lifestyle variables are within your reach. Eating a balanced diet of low-glycemic, high fiber, and also low-saturated fat meals is recommended for individuals with glycemic control health issues. Combining foods which contain all three macronutrients, such as proteins, fats, and carbohydrates, can also be valuable in regulating blood glucose levels. This
list of foods
provides a wonderful start to a healthy diet and a platform for preventing those wild swings in sugar throughout the day:
All colors and varieties of fresh fruits and vegetables
Legumes, such as kidney beans, black beans, chickpeas, and lentils
Whole grains, such as brown rice, quinoa, barley, and millet
Olive oil
Tomatoes
Fermented, organic and raw dairy
Cold-water wild fish, such as salmon, mackerel and sardines
Tempeh, tofu and natto
Cage-free, organic eggs
Green and black tea
Supplemental nutrients
and
botanicals
to help encourage wholesome glucose levels and supply a hypoglycemic effect are currently being studied and comprise of:
Magnesium
Chromium, as chromium picolinate
Vanadium
Alpha lipoic acid
Gymnema sylvestre
Fenugreek
Bitter melon
Cinnamon
Berberine
Berberine functions on multiple fronts. It was found to
substantially improve glucose levels
by an average of 9.5 percent down to 7.5 percent, as effective as metformin from 9.15 percent down to 7.7 percent, in a research study to find out its effectiveness and safety in type 2 diabetes patients. Furthermore, it had the effect of
enhancing both entire cholesterol and low-density lipoprotein cholesterol
in the evaluation and analysis.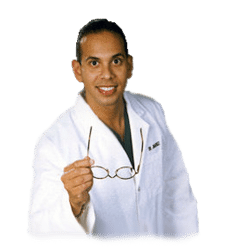 Dr. Alex Jimenez's Insight

Diabetes has become one of the fastest growing diseases in the United States, where it is prevalent among both children and adults. With the increase in cases each year, the numbers of individuals seeking treatment and a potential cure are also rising. Fortunately, research studies have found that maintaining healthy blood sugar levels can help stabilize a case of diabetes. Proper nutrition, as well as natural remedies and botanicals, including alternative treatment options, such as chiropractic care, have been determined to help regulate healthy blood glucose levels, improving an individual's quality of life.
While there are many other ways in which healthy blood sugar levels can be achieved,
recent research studies have also determined that chiropractic care may be able to control blood sugar levels
, potentially regulating type 2 diabetes. According to these, the key to managing blood glucose levels can be found in the
connection between the central nervous system and blood sugar levels
in the human body. Chiropractic care focuses on the use of spinal adjustments and manual manipulations to correct spinal misalignments, or subluxations. It has been demonstrated that spinal misalignments, or subluxations, can interfere with important communications signals from the brain to the spinal chords as well as the rest of the body. By carefully restoring the natural integrity of the spine, chiropractors can help regulate healthy blood sugar levels and improve overall health and wellness.
Other Important Lifestyle Factors
To remain steady on what could be a roller coaster ride of blood sugars, a high priority should be given to a well-balanced diet plan, replete with proper nutrition and supplementation, and the close observation of lifestyle and genetic aspects. The scope of our information is limited to chiropractic as well as to spinal injuries and conditions. To discuss the subject matter, please feel free to ask Dr. Jimenez or contact us at
915-850-0900
.
Curated by Dr. Alex Jimenez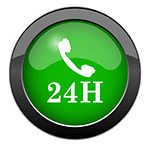 Additional Topics: Back Pain
Back pain
is one of the most prevalent causes for disability and missed days at work worldwide. As a matter of fact, back pain has been attributed as the second most common reason for doctor office visits, outnumbered only by upper-respiratory infections. Approximately 80 percent of the population will experience some type of back pain at least once throughout their life. The spine is a complex structure made up of bones, joints, ligaments and muscles, among other soft tissues. Because of this, injuries and/or aggravated conditions, such as
herniated discs
, can eventually lead to symptoms of back pain. Sports injuries or automobile accident injuries are often the most frequent cause of back pain, however, sometimes the simplest of movements can have painful results. Fortunately, alternative treatment options, such as chiropractic care, can help ease back pain through the use of spinal adjustments and manual manipulations, ultimately improving pain relief.