How important is nutrition for our brain health? In the current work force, we are continuously stressed, often forced to finish tasks faster in order to meet ever so demanding deadlines. In addition, we are expected to maintain our optimal mental health, as this can be an essential part towards delivering quality work. When our mental health is being affected by our hectic lifestyles, however, several practices which can help you start thinking more clearly can include sleeping properly, controlling stress, and even taking nutritional supplements for your brain health.
One nutritional supplement which has been widely recognized for its ability to boost brain health is curcumin, the active ingredient found in turmeric. Well-known for its antioxidant properties and its capacity to control inflammation in the human body, this powerful herb can also promote good mood and cognition. Another specific group which has reported significant benefits with the increased use of curcumin, is the elderly population. Below, we will discuss how curcumin can help boost brain health as well as demonstrate additional benefits this golden gem can have on our overall health and wellness.
Curcumin: a Golden Gem for Brain Health
In accordance with the
Journal of Pharmacology
, curcumin is made-up of a variety of substances which can encourage biological mechanisms that counteract age-related cognitive decline, dementia, or mood disorders. One randomized, double-blind, placebo-controlled trial analyzed the acute, of approximately 1 and 3 hours following a single dose, chronic, of approximately 4 weeks, and acute-on-chronic, of approximately 1 and 3 hours after one dose subsequently after chronic treatment, consequences of a curcumin formulation on cognitive function, mood, and blood biomarkers in 60 healthy adults ranging from the 60 to 85 years of age. After about one hour of application, the curcumin had considerably enhanced the participant's functionality on attention and working memory tasks, in comparison with the placebo. Working memory and mood, which included general fatigue, change in calmness, contentedness and fatigue triggered by emotional strain were fundamentally improved following chronic therapy.
Curcumin boosts BDNF (brain-derived neurotrophic factor), the brain hormone which helps boost the development of new neurons that are in charge of improving memory and learning as well as supplying a substantial option for countering the aging brain. Additionally, this powerful ingredient increases blood circulation to the brain, also providing a much better attention span for greater work productivity.
Appreciating its anxiolytic effects can be one of the greatest benefits of carrying curcumin. According to the
Journal of Clinical Psychopharmacology
, a randomized double-blinded and double-blind trial with 60 subjects experiencing stress-related symptoms, including exhaustion, were to get routine curcumin nutritional supplements, and placebo for 30 days. The results indicated a greater quality of life, and diminished stress and fatigue for those receiving regular curcumin intakes. This progressive compound is believed to be able to help alleviate depression by altering the release of dopamine and serotonin, two powerful hormones which help keep the human mind and body at ease. Curcumin also promotes the optima health and wellness of inflammation pathways from the brain, which ultimately will help improve energy, mood, and production levels.
Curcumin may additionally promote cognition via its powerful antioxidant action which improves the bioavailability of DHA, the potent omega-3 fatty acid demonstrated to boost brain health. A research study in the
American Journal of Geriatric Psychiatry
revealed that curcumin really does protect the brain from neurodegeneration. The evaluation and analysis included 40 participants ranging from the ages of 51 to 84 years of age. Each individual subject consumed 90mg of curcumin twice per day or placebo for 18 weeks. The results indicated enhanced long-term healing, visual memory, and focus. With its tremendous medicinal properties, curcumin can also support neuroplasticity, which empowers the brain to change and fortify itself even through the natural degeneration with aging.
Curcumin can also promote anti-seizure action. With its antioxidant properties, this golden gem can help slow down reactive astrocyte expression, which helps cells survive within the mind. According to the
Neuropharmacology Laboratory, Department of Pharmacology
, the antioxidant properties of curcumin helped alleviate migraines, cognitive impairment, and cognitive stress in rats. A dental pre-treatment of curcumin was given to male rats which were additionally treated together with Pentylenetrazole, or PZT, every other day. The study demonstrated that curcumin enhanced the seizure score and indicated a diminished amount of myoclonic jerks. Furthermore, the outcome measures of the research study demonstrated that curcumin restructures seizures, oxidative stress, and brain function. Moreover, it helps protect memory function which may also be jeopardized by seizure activity.
Using its capability to strengthen fatty acids in the mind, curcumin helps athletes achieve better physical performance by boosting critical thinking, improving problem solving, and developing improved choices. The neuroprotective properties in curcumin also help regenerate tissues. In reality, based on
Stem Cell Research and Therapy
, a research study was conducted between the effects of curcumin on endogenous stem cells which were impartial. The study demonstrated that curcumin played an essential role in the healing of cells from combating the activation of microglia cells. Scientists in the
Institute of Neuroscience and Medicine
in Julich, Germany, observed the effects of impartial stem cell generation. During a 72-hour period, the evaluation and analysis demonstrated and indicated that the turmeric curcumin improved cellular generation by up to 80 percent. This shows how powerful curcumin could be for successful brain health function.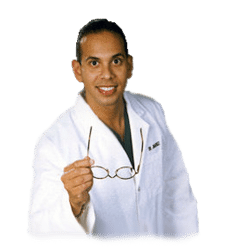 Dr. Alex Jimenez's Insight

Nutrition is a fundamental factor in overall health and wellness. In today's stressful world, however, it can often become difficult to eat a proper meal, let alone making sure we are taking in all the necessary nutrients we require on a regular basis. That, plus the added pressure of the workforce can have detrimental effects on our brain health. Dietary supplements, such as curcumin, have been demonstrated to have tremendous benefits on brain health. Although we may not always have the "free time" to sit down and have a properly balanced meal, taking nutritional supplements like curcumin, among others, can help improve the human body's general well-being.
While many research studies have found that natural remedies and botanicals, such as dietary supplements apart from vitamins and minerals, continue to be the most common complementary health approach in the United States today, more and more
alternative treatment options, such as chiropractic care, have started to incorporate these into their practices
. As a matter of fact,
a majority of chiropractors give nutritional advice
, as well as recommendations for other lifestyle recommendations, as a general part of their treatment plan. Because chiropractic care is based on the notion of naturally treating the human body as a whole, enhancing it's own healing properties without the use of drugs and/or medications as well as other invasive procedures, this healthcare profession relies on offering the necessary health maintenance components for optimal health and wellness. These components can include nutrition, water, rest, exercise, and clean air. Many chiropractors also offer curcumin supplements to help promote recovery.
This exceptional nutritional supplement, curcumin, helps improve mental clarity, improve cognition, improve endurance, and supplies anxiolytic benefits. Whether it's more work fabricating, or a much better disposition, curcumin is a hidden golden gem for health. The scope of our information is limited to chiropractic as well as to spinal injuries and conditions. To discuss the subject matter, please feel free to ask Dr. Jimenez or contact us at
915-850-0900
.
Curated by Dr. Alex Jimenez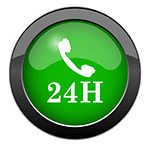 Additional Topics: Back Pain
Back pain
is one of the most prevalent causes for disability and missed days at work worldwide. As a matter of fact, back pain has been attributed as the second most common reason for doctor office visits, outnumbered only by upper-respiratory infections. Approximately 80 percent of the population will experience some type of back pain at least once throughout their life. The spine is a complex structure made up of bones, joints, ligaments and muscles, among other soft tissues. Because of this, injuries and/or aggravated conditions, such as
herniated discs
, can eventually lead to symptoms of back pain. Sports injuries or automobile accident injuries are often the most frequent cause of back pain, however, sometimes the simplest of movements can have painful results. Fortunately, alternative treatment options, such as chiropractic care, can help ease back pain through the use of spinal adjustments and manual manipulations, ultimately improving pain relief.