Dr. Alex Jimenez has helped me a lot. The pain is less, it's not painful. My back is able to loosen up, I've started to walk better and the pain is gone, not completely but it's on its way. It's helped me tremendously to where I couldn't bend at times and now I can easily bend down and stretch. The sessions that I've been here, every time it has helped a lot. - David Garcia
Arthritis
is medically defined as the inflammation of the joints, where it may affect a single or multiple joints in the body. There are over 100 kinds of arthritis, each with various causes and symptoms that may require distinct treatment procedures to relieve them. Some of the most common kinds of arthritis include osteoarthritis, abbreviated as OA, and rheumatoid arthritis, abbreviated as RA.
The signs and symptoms of arthritis generally develop gradually over time, however, they might also appear unexpectedly. Arthritis is most frequently found in older adults, mostly over the age of 65, but it may also develop in young adults, teenagers, and children. Arthritis is more common to develop in individuals that are overweight and it has been found to be more prevalent in women than in men.
What are the Symptoms of Arthritis?
Joint pain, stiffness, and swelling are the most frequent symptoms of arthritis. People with arthritis may also experience reduced range of movement as well as redness of the skin around the joint, where symptoms have been described to be worse in the daytime. In the case of RA, or rheumatoid arthritis, an autoimmune disease where the body's own immune system attacks the joints, patients can also feel exhausted or experience a loss of appetite because of the inflammation that the immune system's response triggers. Moreover, because RA can cause a fever, an individual's blood cell count can drop, leading to anemia. If left untreated, deformity can be caused by severe rheumatoid arthritis.
What are the Causes of Arthritis?
Cartilage is a firm but elastic connective tissue on your joints which shields the joints from stress and pressure caused by movement. A decline in the quantity of the cartilage tissue due to age, however, can trigger some kinds of arthritis. Regular wear and tear of the joints causes OA, or osteoarthritis, among one of the most frequent types of arthritis. An injury or condition to the joints may exacerbate this breakdown of cartilage. Your risk of OA might also be greater if you've got a family history with the disease.
As mentioned above, another common type of arthritis, RA, is an autoimmune disease, which happens when your body's own immune system attacks the body's cells. These attacks often impact the tissues on your joints that produce a fluid which lubricates them and also nourishes the cartilage, the synovium. RA is a disease of the synovium which will greatly affect a joint. It may cause the destruction of cartilage and bone within the joint. The precise reason for the immune system's attacks is still unknown.
How is Arthritis Diagnosed?
Visiting a qualified and experienced healthcare professional should be the first step to get an arthritis diagnosis. They will initially conduct a physical examination to test joints that are red or warm as well as evaluate the fluid around the joints and anaylyze restricted mobility. If necessary, a healthcare professional can refer you to another doctor for further diagnosis. If you are experiencing severe symptoms, you might need to visit a rheumatologist first.
Extracting and assessing inflammation levels in your bloodstream and joint fluids can help your doctor determine what sort of arthritis you have. Blood tests which check for particular kinds of compounds, such as anti-CCP, or anti-cyclic citrullinated peptide, RF, or rheumatoid factor, and ANA, or antinuclear antibody, can also be common diagnostic evaluations. Healthcare professionals normally utilize imaging scans like X-ray, MRI, and CT scans to check your cartilage and bones, so that they could rule out other causes of the symptoms.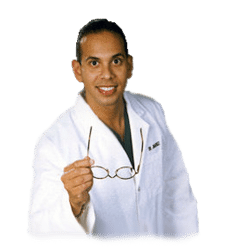 Dr. Alex Jimenez's Insight

Arthritis is commonly referred to as a group of symptoms, rather than a single disease. From pain and discomfort to swelling and inflammation, the symptoms associated with arthritis can tremendously affect an individual's quality of life. Fortunately, a number of different types of treatment approaches are available to help manage arthritis pain. Chiropractic care can help reduce pain and discomfort, through the use of spinal adjustments and manual manipulations without the need for drugs and/or medications as well as surgery, by decreasing stress and pressure on the joints. A chiropractor may also recommend a series of lifestyle modifications to help promote healing.
What is the Treatment for Arthritis?
The most important goal of treatment is to lessen the quantity of pain you are experiencing and prevent further damage to the joints. A healthcare professional can find out what works best for you in terms of pain and they may also recommend a series of home remedies which could help you manage your pain at home. Many people with arthritis find heating pads and ice packs can help relieve symptoms. Others utilize a walking aid apparatus, such as walkers or canes, to take pressure of the joints. Enhancing the strength, mobility and flexibility of your joints is also significant. A healthcare professional may prescribe you with a combination of treatment approaches to attain the best outcomes.
By way of instance, chiropractic care and physical therapeutics can help manage painful symptoms associated with arthritis. Chiropractic care is a safe and effective, alternative treatment option which utilizes spinal adjustments and manual manipulations, among other treatment approaches, to diagnose, treat and prevent a variety of injuries and conditions affecting the musculoskeletal and nervous system, including arthritis. Spinal adjustments and manual manipulations can help reduce pain as well as decrease stress and pressure on the joints by carefully correcting any spinal misalignments, or subluxations, along the length of the spine. Furthermore, a doctor of chiropractic, or chiropractor, may recommend a series of lifestyle changes to help promote healing.
What Lifestyle Changes can Help People with Arthritis?
If you're like the one in four older adults that suffer with arthritis symptoms, you may have already visited a healthcare professional, such as a chiropractor, to address your pain. While a doctor can help provide treatment to improve your symptoms, there are also a variety of lifestyle changes which can help promote a decrease in these often painful symptoms. Below, we will discuss several lifestyle changes which can help manage your arthritis pain at home.
First of all, since most arthritis symptoms are affected by obesity, weight loss is among the very best approaches to deal with these symptoms without the need for drugs and/or medications. Many chiropractors are proficient at engaging patients in weight loss or weight maintenance programs. Weight loss can help take pressure off the joints, ultimately decreasing pain from those joints which would have had to support more weight.
Together with weight loss, many people with arthritis, especially in the knees and feet, don't understand how essential getting the right footwear can be for those painful symptoms. Whether it's buying special footwear or incorporating orthotics or insoles to your shoes, this fix can help relieve the strain on the body's joints. As an additional bonus, the footwear makes it a lot more easy to walk or engage in physical activities without pain.
In regards to arthritis pain itself, a lot of individuals find that a warm bath or heat package helps alleviate arthritis pains and aches. Other people have found that cold or ice packs can also alleviate pain and discomfort as well as implemented on a basis to decrease swelling at the joints. Alternating between both has been demonstrated to present cold's properties to the relaxation of warmth. It's important to consult a healthcare professional, however, regarding the proper procedures of these so as to prevent skin irritation from employing both cold and heat.
As tempting as it is to rest when you're feeling pain and discomfort, there's nothing better for handling arthritis symptoms than participating in exercise or physical activities on a regular basis. A lot of individuals are hesitant to start a workout program because of fear of injuring themselves or even worsening their symptoms due to arthritis. A chiropractor can show you the appropriate techniques as well as demonstrate how to utilize accessories or wraps if needed.
What is the Prognosis for People with Arthritis?
Arthritis shouldn't keep you from living the life you deserve. The combination of appropriate treatment, such as chiropractic care or physical therapeutics, as well as the use of a weight reduction plan, proper footwear, cold and heat therapies, and the participation in exercise and physical activities, will be able to help you handle your painful symptoms. While there is no cure for arthritis, the ideal treatment can manage your symptoms. Along with treatment, you may create numerous lifestyle changes that can improve your quality of life. The scope of our information is limited to chiropractic as well as to spinal injuries and conditions. To discuss the subject matter, please feel free to ask Dr. Jimenez or contact us at
915-850-0900
.
Curated by Dr. Alex Jimenez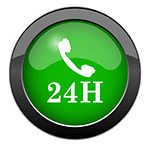 Additional Topics: Acute Back Pain
Back pain
is one of the most prevalent causes for disability and missed days at work worldwide. As a matter of fact, back pain has been attributed as the second most common reason for doctor office visits, outnumbered only by upper-respiratory infections. Approximately 80 percent of the population will experience some type of back pain at least once throughout their life. The spine is a complex structure made up of bones, joints, ligaments and muscles, among other soft tissues. Because of this, injuries and/or aggravated conditions, such as
herniated discs
, can eventually lead to symptoms of back pain. Sports injuries or automobile accident injuries are often the most frequent cause of back pain, however, sometimes the simplest of movements can have painful results. Fortunately, alternative treatment options, such as chiropractic care, can help ease back pain through the use of spinal adjustments and manual manipulations, ultimately improving pain relief.