There are many different treatments for cerebral palsy available today, however each case of cerebral palsy is as unique as the individual it affects. Because cerebral palsy can ultimately affect the normal functioning of the brain, treatment approaches which enhance the connection between the brain and the body are essential. Various treatments will work for different patients. A treatment known as physical therapy, or physiotherapy, is categorized as a non-medicinal treatment of cerebral palsy with the usage of massage, exercise, heat, and other external means of treatment.
Physiotherapy can be used to help cerebral palsy patients improve motion and motor abilities. Since cerebral palsy is a physical and movement disorder that disrupts the brain's ability to correctly control muscle movement, physiotherapy can work wonders in helping cerebral palsy patients achieve mobility. Cerebral palsy physical therapy techniques are dependent on the degree of physical limitations of the person, and what's going to be most beneficial to the cerebral palsy patient. Chiropractic care, can also include physical therapy techniques. Because the brain is believed to be lacking proper stimulation for functioning through cerebral palsy, chiropractic care can offer proprioception of touch for the assistance of mobility for the increased sensory stimulation of the brain through spinal adjustments and manipulations.
Physiotherapy for Cerebral Palsy
Cerebral palsy is the most common physical disability in children and it also represents the most frequent diagnosis in children who receive physical therapy. The harshness of limitations in gross motor function among children with cerebral palsy varies greatly, as some can walk without helping devices while some must use battery-powered wheelchairs. Physical therapists help children discover better ways to balance and move, as well as learn to walk, use their wheelchair, stand up with help, or go up and down stairs safely. The physical therapists engaged in physiotherapy reduce further growth of musculoskeletal problems by preventing muscle weakening, deterioration, and contracture during the suitable physiotherapy methods.
Physiotherapy usually consists of a couple kinds of treatment and helps a cerebral palsy patient to improve their gross motor abilities. Motor abilities that utilize the big muscles in the body, such as those in the arms and legs, are called gross motor abilities. This kind of physical therapy can help improve a cerebral palsy patient's balance and motion.
Physical therapy for cerebral palsy patients consists of activities and education to enhance flexibility, strength, mobility, and function. A physical therapist also designs, modifies, and orders elastic gear to be used in the rehabilitation. Physical therapy can take place in clinics, hospitals, schools, and ought to continue in the home through a workout program. Physical treatment for cerebral palsy patients won't be effective without an ongoing daily home program.
Physical Therapy Methods for Cerebral Palsy
A physical therapy program must include lots of exercises that include stretching, strengthening, and positioning. To elongate the muscles, the arms and legs must be transferred in ways that produce a slow, steady pull on the muscles to keep them loose. Because of the greater muscle tone of the cerebral palsy patient, they tend to have tight muscles. Therefore, it's extremely important to perform daily stretches to maintain the arms and legs limber, allowing the child to continue to move and function. Strengthening exercises work specific muscle groups to enable them to encourage your system better and increase function. Positioning requires your system to be set in a particular position to achieve long stretches. Some places help minimize unwanted tone. Positioning can be achieved in many different ways. Bracing, abduction pillows, knee immobilizers, wheelchair inserts, sitting recommendations, and handling techniques are a part of placement techniques utilized in physical therapy for cerebral palsy patients.
New methods of physical therapy for cerebral palsy patients have taken into the water. Aquatic-based rehabilitation employs the physical properties of water to either resist or help in the operation of exercises. Cerebral palsy patients undergo muscle shortening in the majority of their involved extremities and it becomes a difficult job to lengthen the affected musculature with regular stretching while needing to manage the effects that gravity has on the spastic leg or arm. In earlier times there was clinical bias against strengthening activities for this population. But, recent study findings are revealing that kids with cerebral palsy may gain from strengthening applications and that strength is directly associated with motor function. Some of the recorded advantages are optimization of neuromuscular responses, improved motor unit contraction synchrony and facilitation of maximal muscle contraction combined with a wide available selection of motion.
Physical treatment for cerebral palsy patients does not heal spasticity but can improve impairments and limitations. Physical treatment for cerebral palsy patients is an important step towards an independent lifestyle. If these changes happen only in the therapy gym, the disability remains unchanged. Therapy must improve skills to carry out meaningful tasks in everyday life. Changing the level of handicap is the ultimate aim of physical therapy for cerebral palsy.
Occupational therapy is another element of physiotherapy used for cerebral palsy patients, and it's used for aiding in the development of fine motor skills. Fine motor skills focus on the use of smaller muscles, such as those from the face, fingers, toes, palms, and feet. Fine motor skills have been used during daily living skills such as eating, dressing, writing, etc., and are fine tuned by occupational physiotherapy.
Physiotherapy also entails picking the right sort of adaptive equipment that could enhance a cerebral palsy patient's motor abilities. Wheelchairs, walkers, special eating utensils and other adaptive equipment supply a patient with the liberty to accomplish some tasks on their own.
Additional types of physiotherapy like language and speech therapy might also be incorporated into a cerebral palsy patient's program. Physiotherapy in the form of language and speech therapy that enables a cerebral palsy patient to communicate more easily with other people by developing the facial and jaw muscles, enhancing speech or sign language messages, and introducing communication resources such as computers and other visual aids.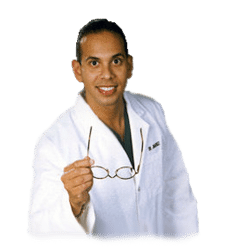 Dr. Alex Jimenez's Insight

Cerebral palsy is a lifelong group of movement disorders with no cure. However, several treatment options can help improve the quality of life of a patient with cerebral palsy. Chiropractic care and physical therapy, or physiotherapy, are some of the most common treatment approaches utilized to help restore strength, flexibility and mobility for individuals and children with cerebral palsy, without the need for drugs/medications and surgery. Chiropractic care can help improve many aspects associated with cerebral palsy due to the stimulation of the brain through touch, using spinal adjustment and manual manipulations to enhance sensory receptors in patients with this movement disorder. A physical therapist, as well as a chiropractor, may generally recommend a series of stretches and exercises which can improve range of motion in patients with cerebral palsy. Chiropractic care and physical therapy have the ability to develop self-sufficiency in cerebral palsy patients where it was previously absent.
Chiropractic Care for Cerebral Palsy
Several other physical therapy options can also help provide some form of relief from painful symptoms for cerebral palsy patients. Chiropractic care has become a popular, alternative treatment approach which focuses on maintaining as well as improving the overall health of the body through the use of spinal adjustments and manual manipulations. Because different areas of the body can be affected in individuals and children with cerebral palsy, chiropractic care can be beneficial towards helping those limbs regains some strength, flexibility and mobility. A chiropractor who specializes in patients with cerebral palsy can also offer several rehabilitation and physical therapy stretches and exercises to achieve the desired semblance of activity from the cerebral palsy patient. Because chiropractic care utilizes touch through spinal adjustments and manual manipulations to enhance the structure and function of the brain and the body, the sensory stimulation provided by a chiropractor can promote the migration of the brain in order to help change the receptors of the brain.
Furthermore, chiropractic care can help treat other, less noticeable aspects of the motor disorder. When used as a part of a rehabilitation and physical therapy program, chiropractic care can help improve some of the more problematic symptoms associated with cerebral palsy, including muscle spasms, seizures, and leg and arm issues through touch mobility protocols. The connection between the body and the brain has long been the center focus of chiropractic care, which is why spinal adjustments and manual manipulations are commonly utilized to enhance the stimulation of the brain, the spine, the nerves and the remaining structures of the body, especially in the case of patients with cerebral palsy, where the proper stimulation of the brain is necessary in order to restore function and improve quality of life. By carefully working to restore the natural alignment of the spine, a doctor of chiropractic, or chiropractor, can improve symptoms of back pain which may often be caused by the stress being placed on the spine in patients with cerebral palsy. The purpose of chiropractic care and physical therapy is to improve physical movement and coordination, speech, vision and intellectual development for patients with cerebral palsy.
Physiotherapy is an integral part in the vast majority of many cerebral palsy patients' lives. Physiotherapy has the ability to develop self-sufficiency in cerebral palsy patients in which it was previously absent. A kid with cerebral palsy can start physiotherapy in just about any age. Speak with your child's doctor about setting up physiotherapy program today. The scope of our information is limited to chiropractic as well as to spinal injuries and conditions. To discuss the subject matter, please feel free to ask Dr. Jimenez or contact us at
915-850-0900
.
Curated by Dr. Alex Jimenez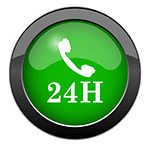 Additional Topics: Sciatica
Sciatica
is medically referred to as a collection of symptoms, rather than a single injury and/or condition. Symptoms of sciatic nerve pain, or sciatica, can vary in frequency and intensity, however, it is most commonly described as a sudden, sharp (knife-like) or electrical pain that radiates from the low back down the buttocks, hips, thighs and legs into the foot. Other symptoms of sciatica may include, tingling or burning sensations, numbness and weakness along the length of the sciatic nerve. Sciatica most frequently affects individuals between the ages of 30 and 50 years. It may often develop as a result of the degeneration of the spine due to age, however, the compression and irritation of the sciatic nerve caused by a bulging or
herniated disc
, among other spinal health issues, may also cause sciatic nerve pain.