Technology makes life more convenient, but it has also made our lifestyles more sedentary. Poor posture's stress places unnecessary amounts of pressure and tension in the neck and back. We know
neck pain
and back pain can be debilitating, especially after years of improper posture and a sedentary lifestyle. Chiropractic care can help reduce pain and discomfort from the spine with spinal adjustments and manual manipulations, as well as several lifestyle modifications. Chiropractic can help treat a variety of injuries and conditions affecting spine health. Before further discussing what chiropractic care can do for you, we'll first discuss the common causes of neck and back pain.
Back Pain
Back pain is common, but it doesn't have to be permanent. Whether your pain has been brought on by years of heavy lifting or a single mishap or fall, a doctor of chiropractic, or chiropractor, will do their very best to discover which type of treatment method will guarantee you relief from your symptoms. Strengthening exercises help to train your heart to support your weight and spinal adjustments and manual manipulations are ways to relieve inflammation, reduce pressure and restore the proper alignment of the spine to decrease pain and discomfort. Pain relief methods will address your symptoms, but chiropractic care can promote recovery for long term spine pain relief.
Neck Pain
If you experience pain or discomfort in your neck, you may want to address the symptoms with safe and effective alternative treatment options. While the solutions that may assist with your pain are determined by the underlying cause of the distress, a chiropractor can properly diagnose the source of the symptoms, identifying the causes and giving a personalized treatment plan to assist with the situation. Chiropractic care can also provide treatment for a variety of issues causing symptoms of neck pain.
What Causes Pain?
Pain stems from a number of situations and problems. It may relate trauma from an injury or due to an aggravated condition along the length of the spine or it may even relate to posture and the way you sleep during the night. Depending on the origin of the pain and the regions affected by the discomfort, the specific treatments may vary.
Common reasons for your pain include:
A sedentary lifestyle or having a computer on your office, which causes long intervals of holding your head in the same place
Looking down in a tablet, computer, telephone or other device for extended periods
Whiplash or injuries to your neck and back in an automobile accident
A herniated disc in the neck or back
Injuries to the spine
Poor posture
Stress on several regions of the spine, or compression
Certain diseases or conditions, like degenerative disc disease or arthritis
5 Causes of Neck and Back Pain or Discomfort
If you have suffered from pain or discomfort in your neck or back, you may very well be aware of how debilitating the symptoms can become. We are able to complete all of our daily activities and tasks on a regular basis because the spine offers rigidity, stability, and endurance at the same exact time. Through the structure and function of the ligaments, tendons, intervertebral discs and facet joints, the mechanical connection that your body needs is provided by the spine. Just like any sort of apparatus, breakdowns can happen at any time, resulting in symptoms of neck and back pain or discomfort. Next, we will discuss the five common causes of neck and back pain.
Disc Herniation
Disc herniation is among the most frequent causes of neck and back pain. It goes by several names like a pinched nerve, and bulging or burning disc, but regardless of what you call it, it can be intense and long-lasting. Pain in the legs, also called sciatica, is often the first indication of a herniated disc in the lumbar spine, or low back. Since 90 percent of herniated discs occur within this region, leg pain is the most frequent symptom. Other signs may include severe pain, weakness and tingling sensations down one of both legs. Chiropractic care, physical therapy and gentle stretches and exercises are the most common kinds of treatment for a herniated disc. These conservative treatments can cut the need for more aggressive interventions and can be remarkably powerful. For surgical procedures, it might be considered in scenarios where non-operative remedies are ineffective.
Spinal Stenosis
Spinal stenosis is defined as an abnormal narrowing of the bony channel which contains the spinal cord or the spinal nerves. Unlike other spinal problems, spinal stenosis tends to come on slowly and gradually gets worse. Spinal stenosis is treated with a combination of gentle exercises and lifestyle modifications. You will see that some symptoms of spinal stenosis can be relieved by sitting or lying down, maintaining a proper posture, or preventing certain activities that cause the stenosis symptoms. In acute cases, spinal epidural shots may be used to deal with the pain and alleviate discomfort. Chiropractic care can also be used to treat spinal stenosis symptoms.
Sprains and Strains
When you have a sudden onset of pain or discomfort in your neck or back, the problem could be a sprain or strain. Moving the wrong way, overdoing an exercise regime, or decreasing physical activity frequency can lead to a sprain or strain. The good news is that if the time and appropriate treatment are performed, the pain and distress usually go away in a determined amount of time. It's ideal to see a healthcare professional in case you've suffered a sprain or strain to your neck or back. Do not let what you believe is a small sprain or strain turn out to be a bigger issue. Healthcare professionals recommend rest and limited activity until you are feeling better if the issue is a sprain or strain. You may benefit from physical therapy and exercise like water aerobics and stretching exercises to help you heal and recover faster.
Spinal Osteoarthritis
Spinal osteoarthritis is defined as the breakdown of cartilage in discs or the joints in the neck or back. In some cases, it can cause bone wane causing painful pressure on the nerves going into the spine. If diagnosed with spinal osteoarthritis, you may receive conservative or very aggressive treatment depending on the issue; for example, rest and hot or cold packs or specific medications. However, chiropractic care may be a safe and effective alternative treatment option for some people with spinal osteoarthritis. It's essential to first talk to a qualified and experienced healthcare professional regarding the recommended treatment for you. If unsuccessful, surgery may be needed, which is usually recommended only as a last resort for patients with spinal osteoarthritis.
Vertebral Compression Fracture
A vertebral compression fracture can be a serious condition that creates pain in the neck or back, depending on where the fracture occurs. Vertebral compression fractures occur as a result of tiny cracks from the vertebrae; the bones of the spine. As time passes, hairline fractures may cause the vertebrae to collapse, which is what is known as a spinal or vertebral compression fracture. The symptoms of a compression fracture can be acute and sudden back pain during a change of posture or movement. Rather than standing tall, you might see that you have a stooped appearance. This sign should not be ignored by you; as with any medical illness, early intervention may often make it much easier to deal with.
There are several choices for treating your vertebral compression fracture, which can include some types of drugs and/or medications to temporarily relieve symptoms while ongoing with treatment. Other treatment choices are bracing of the neck, physical activity or exercise that is limited and bed rest. Understanding the causes of neck and back pain can offer you a head start on receiving the appropriate treatment option for your specific spine health issue. If you suffer from any type of pain or discomfort, please contact a healthcare professional who specializes in the diagnosis, treatment and prevention of spinal health issues, such as a chiropractor.
How Can a Chiropractor Help?
When you find chiropractic care for neck and back pain, they will first diagnose the source of your symptoms, utilizing the appropriate diagnostic tools to find out the underlying causes of the distress. Chiropractors supply treatments after determining the reasons to address the factors. A chiropractor helps with pain relief by correcting the compression or inadequate alignment on your own neck and back. When your spine is misaligned or subluxated, it can lead to a variety of spinal health issues, such as the ones mentioned above. Injuries and/or conditions which are left untreated for an extended period of time may worsen without proper treatment.
Chiropractic care utilizes spinal adjustments and manual manipulations to reduce the pressure in your spine and improve the alignment of the neck and back, in order to restore the original integrity of your spine. A doctor of chiropractic, or doctor will concentrate on helping your body heal and recuperate through natural solutions. They might also recommend nutritional advice and exercises, in addition to stretches to assist with the healing procedure. Chiropractors may additionally create a personalized treatment program based on the possible complications associated with the injuries on your own neck and back as well as the reason for your pain and discomfort.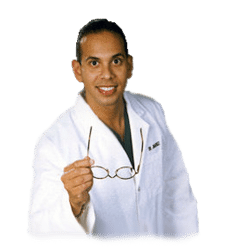 Dr. Alex Jimenez's Insight

Neck and back pain or discomfort are some of the most common types of issues frequently treated by a chiropractor. Although neck and back pain can be caused by a wide variety of spinal health problems, chiropractic care is a safe and effective, alternative treatment option that can help ease the symptoms associated with many injuries and/or conditions related to the musculoskeletal and nervous system. As an experienced chiropractor, spinal adjustment and manual manipulations can help reduce painful symptoms by allowing the body to naturally heal itself, restoring the quality of life of patients.
When to Seek Chiropractic Therapy
Seeking chiropractic treatment for pain and discomfort is a personal decision, nevertheless, you should consider treatment immediately after a car accident or some other type of injury or aggravated condition. We advise seeking treatment for persistent and chronic issues. You might want to consider chiropractic care if you notice symptoms due to using electronics throughout the day or sitting at your work, since it may worsen over time if left untreated, even if it is simply a slight soreness in your muscles.
Treating pain and discomfort in your body starts with improving the health and wellness of your spine. To learn more about addressing problems on your neck and spine or to set an appointment with a chiropractor, please make sure to talk to your primary care provider or healthcare professional. The scope of our information is limited to chiropractic as well as to spinal injuries and conditions. To discuss the subject matter, please feel free to ask Dr. Jimenez or contact us at
915-850-0900
.
Curated by Dr. Alex Jimenez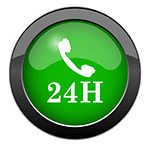 Additional Topics: Back Pain
According to statistics, approximately 80% of people will experience symptoms of back pain at least once throughout their lifetimes.
Back pain
is a common complaint which can result due to a variety of injuries and/or conditions. Often times, the natural degeneration of the spine with age can cause back pain.
Herniated discs
occur when the soft, gel-like center of an intervertebral disc pushes through a tear in its surrounding, outer ring of cartilage, compressing and irritating the nerve roots. Disc herniations most commonly occur along the lower back, or lumbar spine, but they may also occur along the cervical spine, or neck. The impingement of the nerves found in the low back due to injury and/or an aggravated condition can lead to symptoms of sciatica.