Chiropractic care for individuals with
cerebral palsy
is considered (in most cases) a natural form of treatment that helps with several musculoskeletal and nervous system conditions that normally affect individuals with the disorder. Past results have been so successful that chiropractic care is an extremely sought plan of treatment to assist with numerous health issues.
What is Chiropractic Care?
Chiropractic care
, sometimes known as chiropractic intervention, is an alternative treatment option where licensed chiropractors perform various techniques to help decrease pain and discomfort, and also to restore proper musculoskeletal and nervous system functions. According to the American Chiropractic Association, or the ACA, chiropractic care concentrates on musculoskeletal system disorders and nervous system disorders.
The Palmer College of Chiropractic reports that "no portion of your body leaks the dominance of your nervous system." This usually means that misalignments of the spine, or subluxations, as well as other improper functions of the spinal cord along with different regions of the human body can lead to poor health and improper musculoskeletal and nervous system functioning.
Treatment includes focusing on various areas of the human body, such as the back, neck, shoulders, upper and lower extremities, and joints in the arms and legs. Chiropractic care may also center on rehabilitation and therapeutic exercises as well as individualized diet programs in order to help increase strength, mobility and flexibility. Treatment is normally performed without any drugs, although some chiropractors have the capacity of prescribing specific medications, if needed.
Chiropractic Care and Cerebral Palsy
A range of documented case studies show that kids with cerebral palsy who received chiropractic care were able to sit up (when they formerly couldn't), walk up stairs without help, and use their arms and hands better.
For example, Dr. Dan Van Roon, of Van Roon Chiropractic in Massachusetts, wrote that an 8-year-old girl with cerebral palsy, who suffered from frequent seizures and tremors, was treated with chiropractic care after previous clinical efforts, such as physical therapy and acupuncture, proved to be ineffective. Within fourteen days of getting chiropractic care, that comprised of 22 chiropractic adjustments, her mother reported that the child was able to walk upright and walk up stairs by herself (two things she had been incapable of performing).
The young girl's parents also reported that not only were her muscles not as limp, but she gained confidence, walked and also had a large improvement in her emotional and psychological state of being.
In another case, Dr. Van Roon wrote that a 7-year-old boy who didn't start walking until he was 5, also revealed significant improvement after receiving chiropractic care. Before treatment, he had seizures, pain and numbness in his limbs, tremors, throat pain, nosebleeds, anemia and excruciating foot pain. After his first chiropractic care session, he started showing improvement.
As treatment progressed, so did the boy's progress. He gained strength, began walking longer distances, and had progress in both sleeping quality and education.
Additional areas of improvement reported after kids with cerebral palsy had chiropractic care included a decrease in:
Pain and muscle stiffness
Breathing problems
Drooling
Muscle contractions
Neck pain
Musculoskeletal conditions
Gait issues
Spine issues
Anxiety and stress
Headaches and chest pain
Leg/arm problems
Speech problems due to respiratory issues
Spasticity
Urinary incontinence
Common Chiropractic Care Treatment Methods
Throughout the initial chiropractic care session, a full medical history should be supplied so that the chiropractor is first familiar with the individual's medical history. Then, the chiropractor may ask you and/or your child specific questions about pain and any activities which make the symptoms worse, followed by an exam which could include diagnostic tests, such as X-rays or a MRI test, that may include analyzing the individual's:
Neurological integrity
Range of movement (in the affected region)
Muscle tone and strength
Abnormalities
Misalignment
Flexion Distraction therapy, and much more
Treatment depends upon medical history and physical exam results. However, common chiropractic care treatment methods include:
Spine adjustments, which can include spinal adjustments and manual manipulations, the "Activator" technique, and/or the "Gonstead" method
Adjustment to joint dysfunctions
Massaging
Electrical stimulation
Traction
Heat/cold applications
Myofacial release
Treatment will consist of a variety of sessions over time. Each session may last anywhere from 30 minutes to an hour, based upon the chiropractor's techniques and the medical issues and problems. For instance, treatment for lower back pain may require 1 to 3 visits weekly for up to 2 to 3 weeks. Chiropractic care is used in many different settings, like hospitals, clinics, or a private healthcare professional's office. Most chiropractors run their business from a private office.
Furthermore, a chiropractor may utilize or recommend a series of
rehabilitation stretches and exercises
to improve some of the conditions associated with cerebral palsy. Daily range-of-motion (ROM) exercises are important to prevent or delay contractures which are secondary to spasticity and to keep the mobility of joints and soft tissues. Stretching exercises are performed to increase range of motion. Progressive resistance exercises must be used so as to increase strength. Also, the utilization of age-appropriate play and of adaptive toys and games based on the desired exercises are important to elicit the child's complete alliance in the case of cerebral palsy. Strengthening knee extensor muscle exercises aids improve crouching and stride length. Postural and motor control training is essential and should follow the developmental sequence of normal kids (that is, neck and head control ought to be achieved, if at all possible, before advancing to back control).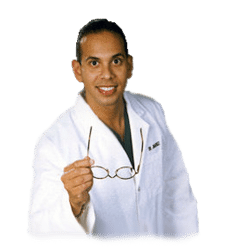 Dr. Alex Jimenez's Insight

Chiropractic care is an alternative treatment option which utilizes spinal adjustments and manual manipulations to carefully influence the human body's musculoskeletal and nervous system. Chiropractic interventions focus on improving overall health and wellness by alleviating pain and discomfort associated with neck and back pain as well as for specific health conditions, such as cerebral palsy and fibromyalgia. Several research studies have demonstrated that chiropractic care is a safe and effective, treatment method towards increasing strength and range of motion in individuals with cerebral palsy, improving quality of life and affecting longevity. Because spinal adjustments and rehabilitation improve the way the brain and the rest of the body function together, evidence has shown how chiropractic care can help improve some conditions of cerebral palsy.
Things to Know Before Visiting a Chiropractor
Sometimes, young children, and parents may get fearful of a few things that happen in a chiropractor's office, but rest assured these things are normal and there's no need to stress. For example, when a chiropractor is in the process of performing a chiropractic adjustment, you'll probably hear a popping noise. This does not mean that any bones are broken. It simply means that the chiropractor released gas from fluids surrounding the joints.
The individual may also experience mild discomfort, but typically, visiting a chiropractor should not be painful. If your child cries due to pain or complains that the treatments are excessively painful, don't be afraid to talk about it with the healthcare professional, and when needed, seek out another one.
When choosing a chiropractor, especially for children with cerebral palsy, it's suggested to locate somebody with experience not just with treating children, but also treating individuals with cerebral palsy. Other factors to consider when picking a chiropractor comprise of:
Education
Training
Accreditation or Licensing
Expertise working with other healthcare providers and readily coordinating care
If you have any questions or need tips on which chiropractor to select, start with your or your child's primary healthcare provider. You'll also need to contact your insurance provider, to be sure they pay for chiropractic care. While some insurances will cover it, other insurances may not cover what's considered "complementary" care. Some insurances may cover the costs of a chiropractor only after your child's primary care doctor grants a medical referral to a chiropractor. The scope of our information is limited to chiropractic as well as to spinal injuries and conditions. To discuss the subject matter, please feel free to ask Dr. Jimenez or contact us at
915-850-0900
.
Curated by Dr. Alex Jimenez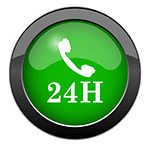 Additional Topics: Sciatica
Sciatica
is medically referred to as a collection of symptoms, rather than a single injury and/or condition. Symptoms of sciatic nerve pain, or sciatica, can vary in frequency and intensity, however, it is most commonly described as a sudden, sharp (knife-like) or electrical pain that radiates from the low back down the buttocks, hips, thighs and legs into the foot. Other symptoms of sciatica may include, tingling or burning sensations, numbness and weakness along the length of the sciatic nerve. Sciatica most frequently affects individuals between the ages of 30 and 50 years. It may often develop as a result of the degeneration of the spine due to age, however, the compression and irritation of the sciatic nerve caused by a bulging or
herniated disc
, among other spinal health issues, may also cause sciatic nerve pain.