George Lara, now retired, found relief with Dr. Alex Jimenez, back pain specialist and chiropractor, for his degenerative disk disease following two back injuries he experienced several years ago. After using drugs/medications and experiencing constant symptoms due to his DDD, Mr. Lara describes how Dr. Jimenez's chiropractic treatment greatly helped restore his quality of life as well as promote his overall health and wellness. George Lara highly recommends Dr. Alex Jimenez as a non-surgical treatment choice for degenerative disc disease, and praises his dedication for treating his patients.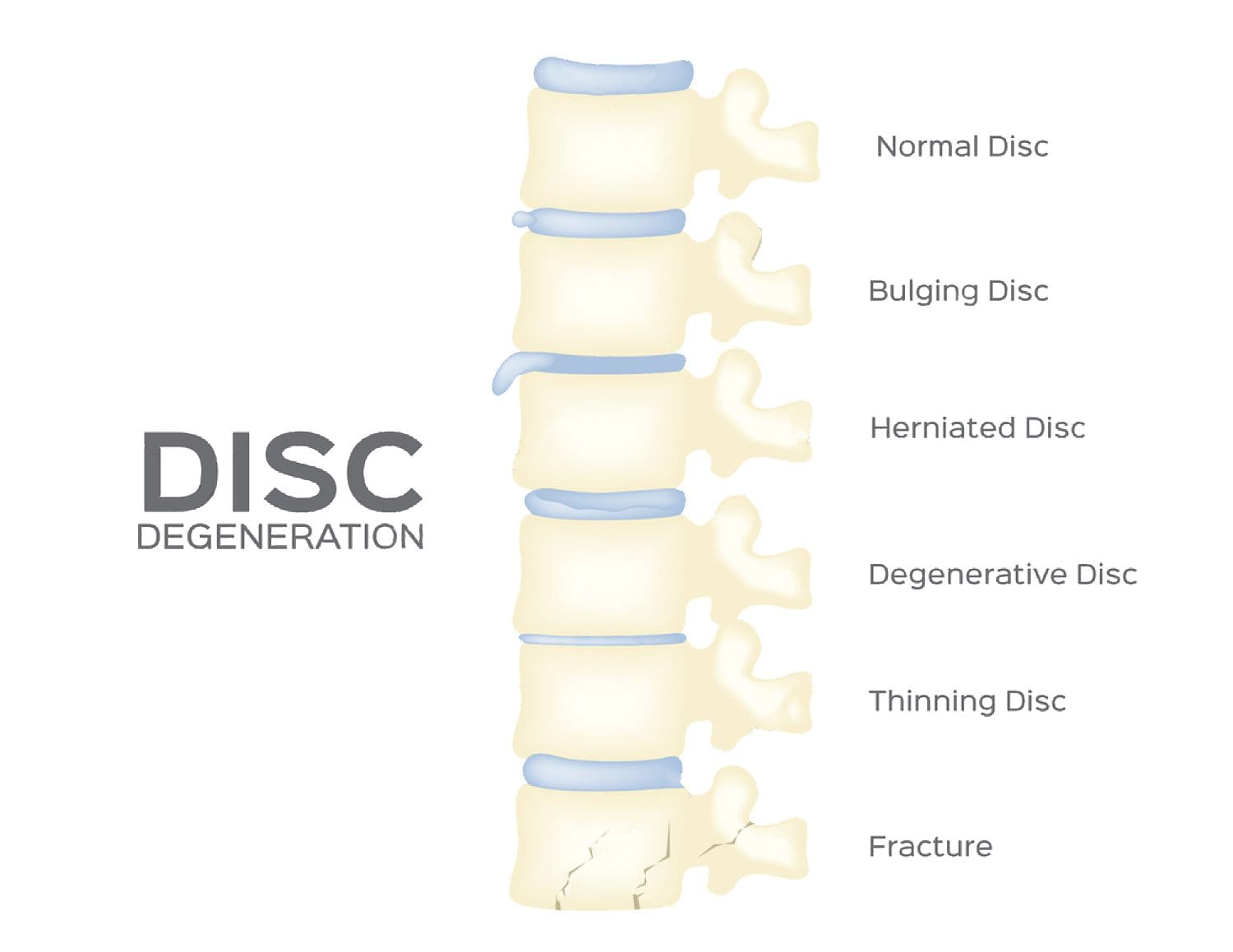 Degenerative disk disease, or DDD
, refers to the natural breakdown of an intervertebral disk of the spine. Despite its title, DDD isn't regarded as a disorder, nor is it degenerative. To the contrary, disk degeneration is frequently the consequence of ordinary daily stresses and minor accidents that cause spinal disks to slowly eliminate water in the anulus fibrosus, or even through the stiff outer layer of a disk. As water content decreases, they start to collapse. This could lead to pressure being placed on the nerves causing weakness and pain. While not necessarily symptomatic, DDD may lead to acute or chronic low back or neck pain in addition to nerve pain based on the positioning of the affected disk and the amount of strain it puts around the surrounding nerve roots.
Please Recommend Us: If you have enjoyed this video and/or we have helped you in any way please feel free to recommend us. Thank You.
Recommend: Dr. Alex Jimenez – Chiropractor
Health Grades:
http://www.healthgrades.com/review/3SDJ4
Facebook Clinical Page:
https://www.facebook.com/dralexjimenez/reviews/
Facebook Sports Page:
https://www.facebook.com/pushasrx/
Facebook Injuries Page:
https://www.facebook.com/elpasochiropractor/
Facebook Neuropathy Page:
https://www.facebook.com/ElPasoNeuropathyCenter/
Yelp:
http://goo.gl/pwY2n2
Clinical Testimonies:
https://www.dralexjimenez.com/category/testimonies/
Information: Dr. Alex Jimenez – Chiropractor
Clinical Site:
https://www.dralexjimenez.com
Injury Site:
https://personalinjurydoctorgroup.com
Sports Injury Site:
https://chiropracticscientist.com
Back Injury Site:
https://www.elpasobackclinic.com
Linked In:
https://www.linkedin.com/in/dralexjimenez
Pinterest:
https://www.pinterest.com/dralexjimenez/
Twitter:
https://twitter.com/dralexjimenez
Twitter:
https://twitter.com/crossfitdoctor
Recommend: PUSH-as-Rx ®™
Rehabilitation Center:
https://www.pushasrx.com
Facebook:
https://www.facebook.com/PUSHftinessathletictraining/
PUSH-as-Rx:
http://www.push4fitness.com/team/