In the month of October, approximately 50,000 people worldwide gathered in the World Congress of Gastroenterology to discuss different ways in which healthcare professionals could improve care for individuals with gastrointestinal, or GI, diseases, involving the gastrointestinal tract. While these attempts within the GI community are undeniably essential, it's also fundamental that we teach the broader medical community concerning the growing challenge these gastrointestinal diseases present for the doctors.
How can you improve gastrointestinal diseases and its symptoms?
As many as 16 million individuals in the United States alone, suffer from irritable bowel syndrome, or IBS, with diarrhea, a gastrointestinal disease which mainly affects the bowel or colon and its symptoms are commonly characterized by abdominal pain and nausea. Constipation is the most common and uncomfortable gastrointestinal, or GI, issue, frequently reported by patients taking opioids. There are over 200 million opioid prescriptions written every year, each of which can lead to GI disease.
Inflammatory bowel diseases, such as ulcerative colitis and Crohn's disease, usually involve severe nausea, abdominal pain, fatigue and weight loss. In 1999, there were 1.8 million cases of inflammatory bowel diseases, or IBD, among Americans. As of 2016, that number has substantially increased up to 3.1 million cases within the American population. When the liver is unable to efficiently eliminate toxins from the bloodstream, it can cause loss of brain function, a condition known as hepatic encephalopathy. The yearly inpatient incidence of hepatic encephalopathy increased from 20,918 from 2005 to 22,931 in 2009, making up approximately 0.33 percent of all hospitalizations from the United States.
The Significance of Proper Care for Gastrointestinal Diseases
Not only do gastrointestinal, or GI, diseases and their symptoms affect an overwhelmingly big part of our population, these have also become a burden on the federal health care system. In 2013, direct expenses of IBS, or irritable bowel syndrome, had ranged from $1,562 to $7,547 per individual, annually. The total national charges associated with HE, or hepatic encephalopathy, also increased from $4.6 billion in 2005 to $7.2 billion in 2009.
The logical question we should ask ourselves regarding the increasing cases of gastrointestinal diseases is: Are patients receiving the proper treatment they need? Let us take a closer look at IBS, as it's one of the most frequent functional GI diseases. Research published in the American Journal of Gastroenterology in June 2017, demonstrated that there is a greater than 40 percent chance that people who visit a healthcare professional for symptoms of IBS may not receive a proper diagnosis, as it generally takes patients four years to be diagnosed with IBS. It's no surprise that gastrointestinal healthcare specialists would appreciate it if primary care physicians and nurse practitioners would handle the most common cases. But that may not occur until the wider medical community becomes more comfortable with diagnosing gastrointestinal disorders.
Unfortunately for the population of IBS sufferers that go undiagnosed, many resort to searching the internet for the answers themselves, followed by one attempt after another of self-diagnosis and self-treatment for their specific gastrointestinal diseases. A survey by the Pew Internet & American Life Project found that 80 percent of internet users have searched for a health-related topic online, most frequently, for information about a specific disease or medical issue. A Google search for "IBS," for example, yields approximately 50 million hits. Add direct-to-consumer advertisements into the mix, and the clutter of information may be overwhelming for patients and healthcare professionals alike. Much of the information readily available to anyone with an online connection is evidence-based, however, much is specious and unfounded. Evaluating the information in an effort to self-diagnose and self-treat may be dangerous. What we need is a strategy to help individuals and doctors cut through the clutter and make that information work for them in mutually positive ways.
Many healthcare professionals are pledging to invest multimillions to increase awareness of gastrointestinal diseases and their symptoms. Specialist groups are starting a national educational program at the primary care level which will require doctors to take an educational voyage deep within a high-definition, virtual lumen of the small intestine. Through the lens of a virtual reality tool, doctors peruse a swarm of microbiota and various bacteria drifting through the undulating, glistening layers of pinkish gut while a narrator explains how these life forms can potentially create a life of abdominal pain and discomfort. This immersive cartoon is part of a strategy to engage and educate the wider medical community on many leading theories about IBS, including the role gut microbiota can play in generating symptoms as well as that of other GI diseases.
Gastrointestinal healthcare specialists are already knowledgeable about the anatomy and function of the digestive system, however a lot of primary care physicians and the broader medical community may not be. By educating the wider medical community about these common digestive health issues, healthcare professionals can begin making a difference towards the overall treatment of gastrointestinal, or GI, diseases. If primary care physicians and nurse practitioners aren't acutely conscious of the symptoms and possible etiologies that could point a GI healthcare specialist to the proper treatment, their patient may continue to endure the uncomfortable symptoms for several years before finding an appropriate treatment therapy.
The greatest goal for us is to remove any obstacles which may come in between proper GI patient care, especially for the undiagnosed and untreated patient population. If healthcare professionals can diagnose patients earlier, those obstacles may soon disappear altogether.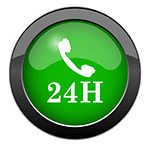 The scope of our information is limited to chiropractic and spinal injuries and conditions. To discuss the subject matter, please feel free to ask Dr. Jimenez or contact us at
915-850-0900
.
By Dr. Alex Jimenez
Additional Topics: Wellness
Overall health and wellness are essential towards maintaining the proper mental and physical balance in the body. From eating a balanced nutrition as well as exercising and participating in physical activities, to sleeping a healthy amount of time on a regular basis, following the best health and wellness tips can ultimately help maintain overall well-being. Eating plenty of fruits and vegetables can go a long way towards helping people become healthy.