Coenzyme Q10, or CoQ10, ranks among the best selling nutritional supplements, with global sales forecast to reach $849 million by 2020, according to a recent study. Researchers report that Coenzyme Q10 may have important benefits for those who have cardiovascular disease, or CVD, from reducing the risk of repeated heart attacks and improving outcomes in patients with heart failure, to reducing high blood pressure, or BP, and helping combat side ramifications of cholesterol-lowering statins.
What are the heart health benefits of Coenzyme Q10?
There's also evidence that CoQ10 might have "important protective heart health effects" that might help prevent CVD, the world's leading cause of death, reports a recent study published in Cardiovascular Pharmacology: Open Access. As these are fascinating findings, messaging to individuals around CoQ10, especially in the popular media, is frequently confusing, resulting in less than optimum results and inadequate supplement option. Here's a guide to the most recent discoveries about the heart health benefits of CoQ10 and how to make smart choices in selecting supplements.
What is Coenzyme Q10?
Found in almost every cell of the body, Coenzyme Q10 is a fat-soluble, vitamin-like substance that helps convert food into energy. A potent antioxidant that protects against harm from toxic free radicals, CoQ10 is naturally created by the human body and can also be found in many foods, with high levels found in organ meats, like liver or kidneys; as well as in sardines, mackerel, chicken, cauliflower, broccoli and asparagus.
What are the Different Forms of CoQ10?
There are two kinds of CoQ10: ubiquinone and ubiquinol. Ubiquinol, the active antioxidant form of Coenzyme Q10, is created within the human body from ubiquinone. As we age, the amounts of both kinds drop. As early as age 20, the quantity of ubiquinone our own bodies produce starts to drop. Compounding the issue, the entire body also loses its ability to generate ubiquinol out of ubiquinone. Most dietary supplements comprise ubiquinone and therefore are relatively economical, whilst ubiquinol nutritional supplements, which may be of most benefit as we age, may be harder to find and more expensive.
A simple blood test can be obtained to measure CoQ10 levels. A shortage of this antioxidant may result in oxidative stress, which raises the risk of a variety of disorders, including cardiovascular disease. Recent research links low blood levels of CoQ10 with reduced levels of heart-protective "good" cholesterol which in turn can further increase risk for heart disease. Cholesterol-lowering statins may also reduce blood levels of CoQ10.
What's the Physiological Role of Coenzyme Q10?
Coenzyme Q10, or CoQ10, best referred to as ubiquinone, can possibly enhance function by means of many different mechanisms. CoQ10 is a highly lipophilic molecule made up of a 1,4-benzoquinone. The Q describes the quinone chemical groups and the 10 describes the amount of isoprenyl chemical subunits in its tail. CoQ10 belongs to a group of chemicals which are characterized by their quinone moieties along with the length and composition of their hydrophobic tails. Even though being a frequent element of most cellular membranes, CoQ10's most prominent role is to facilitate the production of ATP by participating in redox reactions within the electron transport chain in the mitochondria. Over the electron transfer chain, CoQ10 accepts electrons from complexes I and II and transports them to complex III. Now, it is ready to be decreased by complexes I and II again.
Along with its crucial role as a component of the electron transport chain, CoQ10 can be safely considered to be a potent antioxidant. CoQ10 was shown to inhibit the peroxidation of cell membrane lipids and reduces the oxidation of circulating lipolipids. In vitro analysis demonstrated that supplementation with CoQ10 inhibited low-density lipoprotein oxidation into a significantly greater level compared with other natural antioxidants, such as β-carotene or α-tocopherol. In apolipoprotein E--deficient mice fed with a high fat diet, CoQ10 supplementation decreased the concentration of lipid hydroperoxides in atherosclerotic lesions and reduced the size of atherosclerotic lesions in the aorta.
As well as its antioxidant action, Coenzyme Q10 also appears to enhance endothelial function. In vitro investigations in human umbilical vein endothelial cells revealed that Coenzyme Q10 supplementation reduced oxidized low-density lipoprotein--triggered endothelin-1 (a known potent vasoconstrictor) secretion. Furthermore, CoQ10 supplementation enhanced nitric oxide bioavailability and decreased cytochrome c (necessary for activation of proapototic proteins) secretion.
How Does CoQ10 Directly Affect Heart Health?
Recent research indicates that Coenzyme Q10, either alone or blended with other therapies, may be good for the following conditions. However, as with all supplements, patients should consult a healthcare professional prior to taking CoQ10 to assess if it's suitable for them.
Cardiovascular disease, or CVD. Recent studies indicate that CoQ10 supplements can significantly raise HDL-C and ApoA1 levels, even in individuals taking statins, and may decrease risk for CVD. CoQ10 supplementation reduces levels of inflammatory biomarkers shown to be risk factors for CVD, for example high-sensitivity C-reactive protein. Finally, low CoQ10 levels have been associated with greater tissue damage to the heart during a heart attack and also the brain during stroke.
Statin-related muscle symptoms. Though statin therapy can significantly reduce heart attack and stroke risk, up to 25 percent of individuals quit treatment within six months as a result of unwanted effects, such as muscular aches and weakness. In a 2014 randomized clinical research published in Medical Science Monitor, 75 percent of statin users with muscular symptoms reported reduced pain after taking CoQ10 twice daily for 30 days, compared to zero progress in the placebo group. The researchers reasoned that combining statin treatment with Coenzyme Q10 supplements could cause greater compliance with treatment.
Heart failure, abbreviated as HF. CoQ10 was hailed as "the first new medication to improve heart failure mortality in over a decade" after a multi-center randomized study of 420 patients discovered that taking it reduced deaths in patients with acute HF by half, in comparison to a control group. The researchers tracked the patients for two years. The analysis was presented in the Heart Failure 2013 congress in Lisbon and later published in Journal of the American College of Cardiology Heart Failure.
After a heart attack. In a randomized clinical trial, patients that received CoQ10 soon after a heart attack had a much lower rate of subsequent cardiac events during the next year than a control group (24.6 percent versus 45 percent). About half the patients in both groups were also taking a statin drug, prompting the researchers to report that, "therapy with Coenzyme Q10 in patients with recent heart attacks could be beneficial in patients with higher risk of atherothrombosis, despite optimum lipid lowering treatment."
High blood pressure. In a study of 12 clinical studies, researchers noted that CoQ10 has the potential to lower systolic blood pressure (the top number in a blood pressure reading) by up to 17 millimeter Hg and diastolic pressure by 10 mm Hg without significant side effects.
Additional Clinical Research
Coenzyme Q10 has persistent and significant antihypertensive consequences in patients with hypertension. The literature is outlined below: (1) Compared to normotensive patients, essential hypertensive patients have a greater incidence (6 fold) of Coenzyme Q10 deficiency recorded by serum levels; (2) Doses of 120 to 225 mg/d of CoQ10, depending upon the delivery procedure or the concomitant ingestion with a greasy meal, are essential to reach a therapeutic level of 3 ug/mL. This dose is generally 3 to 5 mg/kg every day of coenzyme Q10. Oral dosing levels may become lower with nanoparticle and emulsion delivery methods meant to facilitate absorption. Adverse effects have not been characterized in the literature; (3) Patients with the cheapest Coenzyme Q10 serum levels might have the best antihypertensive response to supplementation; (4) The ordinary reduction in BP is roughly 15/10 mmHg and heart rate drops 5 beats/min based on reported studies and meta-analysis; (5) The antihypertensive effect takes time to achieve its peak level at 4 weeks. Then the blood pressure, or BP stays stable during long-term treatment. The antihypertensive effect is gone over two weeks following discontinuation of all CoQ10. The reduction in BP and SVR are connected using the pretreatment and post treatment serum levels of CoQ10. About 50 percent of patients respond to oral CoQ10 supplementation for BP; (6) Approximately 50 percent of patients on antihypertensive drugs may be able to stop between one and three agents. Both entire dose and frequency of administration could be reduced. (7) Doctors administered Coenzyme Q10 with enalapril enhanced the 24 hour ABM better compared to enalapril mono-therapy and also normalized endothelial function; also (8) CoQ10 is a lipid phase antioxidant and free radical scavenger, raises eNOS and NO, reduces inflammation and NF-κB and enhances endothelial func-tion and vascular elasticity.
Other positive effects on cardiovascular risk factors include improvement in the serum lipid profile and carbohydrate metabolism with reduced glucose and enhanced insulin sensitivity, decreased oxidative stress, re-duced heartbeat, enhanced myocardial LV function and oxygen reduction and decreased catecholamine levels. Although these results have been displayed in several research studies, it's essential to consult a healthcare professional to discuss your options.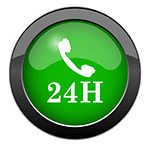 The scope of our information is limited to chiropractic and spinal injuries and conditions. To discuss the subject matter, please feel free to ask Dr. Jimenez or contact us at
915-850-0900
.
By Dr. Alex Jimenez
Additional Topics: Wellness
Overall health and wellness are essential towards maintaining the proper mental and physical balance in the body. From eating a balanced nutrition as well as exercising and participating in physical activities, to sleeping a healthy amount of time on a regular basis, following the best health and wellness tips can ultimately help maintain overall well-being. Eating plenty of fruits and vegetables can go a long way towards helping people become healthy.