Diets high in flavonoids have been associated with a way of life, as it's often a part of many nutritional recommendations from healthcare professionals associated with the prevention of chronic diseases. However, the identification of beneficial effects from flavonoids and flavonoid-rich foods has become a difficult area to discuss due to a conditional or non-essential role of flavonoids in human nourishment, according to some research.
Do flavonoids help reduce the risk of cardiovascular disease?
Nonetheless, recent attempts to otherwise prove this in the medical field surrounding cardiovascular disease as well as efforts in the area of high flavonoid containing foods, have started supplying the demonstrations of effects and mechanisms of action in well-controlled research studies. Further studies are essential for confirmation of the effects and for the proper identification of bioactive flavonoids in relation to cardiovascular diseases.
Flavonoids and Cardiovascular Disease
Epidemiological studies, clinical trials and basic science has found an inverse correlation between flavonoid intake and a decreased mortality from the prevalence of stroke and coronary heart disease, including the improvement of hypertension and cardiovascular disease risks.
More than 4000 naturally occurring flavonoids have been identified, including fruits, vegetables, red wine, tea, soy and licorice. Flavonoids (flavonols, flavones and isoflavones) are potent free radical scavengers that inhibit lipid peroxidation, prevent atherosclerosis, promote vascular relaxation and also have anti-hypertensive properties. Along with reducing stroke and providing effects which reduce mortality and CHD morbidity, as mentioned.
Many mechanisms have been suggested to explain the protective effects of flavonoids in relation to cardiovascular diseases:
Antiatherogenic effects.
Flavonoids along with other antioxidants, comprise two lines of defense in protecting cells from harm because of oxidation of LDL cholesterol; First, in the LDL blood cholesterol level, by inhibiting LDL oxidation because of their free radical scavenger activity, and second, in the cellular level, by shielding the cells accordingly, i.e., by raising their resistance against the cytotoxic effect of oxidised LDL. Recent research studies suggest that flavonoids may additionally help stop the expression of adhesion and chemoattractant molecules.
Antiaggregant effects.
Flavonoids avoid platelet aggregation triggered by numerous pro-aggregant stimuli although high doses are required. Inhibition of platelet phosphodiesterases, inhibition of arachidonic acid metabolism and antioxidant effects have been suggested as potential mechanisms of action.
Direct effects on vascular smooth muscle.
The vasodilator effects of flavonoids in vitro is endothelium-independent. The most important mechanism appears to be related to their inhibitory effects on protein kinases. Some flavonoids, though, can produce endothelium-dependent contractile reactions due to increased TXA2, or thromboxane A2, production.
Anti-hypertensive results.
Only small amounts of information concerning the effects of flavonoids on blood pressure have been obtained. However, recently, the oral administration of quercetin has been shown to exert potent anti-hypertensive effects
Resveratrol is a potent antioxidant and anti-hypertensive,
found from red wine and in the skin of grapes. Administration to individuals enhances compliance, reduces enhancement indicator and enhances blood pressure when administered as 250 mL of either regular or de-alcoholized red wine. There was a substantial reduction in the aortic augmentation index of 6.1 percent together with all the de-alcoholized red wine and 10.5 percent with regular red wine. The central blood pressure was significantly reduced by de-alcoholized red wine in 7.4 mmHg and 5.4 mmHg by routine red wine. Resveratrol improves ED circulation mediated vasodilation at a dose related manner, prevents uncoupling of eNOS, increases adiponec-tin, lowers HS-CRP and blocks the effects of angiotensin II. The suggested dose is 250 mg/d of transresveratrol.
Research on CVD and Flavonoids
Basic science, clinical monitoring, and a variety of research studies, have all led to an emerging body of evidence on the role of flavonoids, at the prevention of cardiovascular disease. However, the existing studies on flavonoids or its food resources have provided contradictory results, generally on the primary prevention of coronary heart disease mortality. The study used the grant mechanism to analyze data that was previously collected.
The researchers examined whether flavonoid intake was associated with the risk of incident cardiovascular disease and whether specific food sources of flavonoids, including onions, tea, apples, red wine, along with other foods, have been related to the risk of CVD and hypertension. The researchers processed and examined previously collected statistics of 39,876 middle-aged and elderly girls free of CVD; the Women's Antioxidant Cardiovascular Study (WACS), a prospective study of 8,171 middle-aged and older women with preexisting CVD or over three coronary risk factors; the Normative Aging Study (NAS), a prospective study of 2,280 middle-aged and elderly men; along with the Boston Area Health Study (BAHS), a case-control study of first nonfatal myocardial infarction in women and men aged less than 76 decades. Utilizing data from semiquantitative food frequency questionnaires administered in every study, the investigators determined individual intake of flavonoids and its food sources.
Unlike previous studies, researchers have examined flavonoids in relation to both primary and secondary prevention of cardiovascular disease, comprising verified cases of nonfatal myocardial infarction (Ml), nonfatal stroke, revascularization procedures, and death.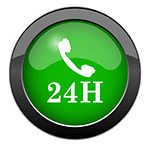 The scope of our information is limited to chiropractic and spinal injuries and conditions. To discuss the subject matter, please feel free to ask Dr. Jimenez or contact us at
915-850-0900
.
By Dr. Alex Jimenez
Additional Topics: Wellness
Overall health and wellness are essential towards maintaining the proper mental and physical balance in the body. From eating a balanced nutrition as well as exercising and participating in physical activities, to sleeping a healthy amount of time on a regular basis, following the best health and wellness tips can ultimately help maintain overall well-being. Eating plenty of fruits and vegetables can go a long way towards helping people become healthy.