The thyroid diseases, hyperthyroidism and hypothyroidism, are important to take care of in pregnancy, and unfortunately, they can occur relatively frequently. The thyroid gland is an organ found in the neck which releases hormones that regulate your metabolism, heart and nervous system, weight, body temperature, and many different processes within the body.
What are the risks of thyroid disease in pregnancy?
During pregnancy, in case you have preexisting hyperthyroidism or hypothyroidism, you may require more medical attention to control these conditions, particularly in the first trimester. Pregnancy may cause symptoms much like those common in these thyroid disases, in the first trimester. Should you experience palpitations, weight loss, and persisting vomiting, you should contact your doctor.
Untreated thyroid diseases in pregnancy may lead to early birth, preeclampsia (a severe increase in blood pressure), miscarriage, and low birth weight among other problems. It's very important to talk to your healthcare professional if you have some background of hyperthyroidism or hypothyroidism so you may be monitored before, and during pregnancy and have your treatment adjusted if needed.
Symptoms of Thyroid Disease in Pregnancy
Hyperthyroidism
Symptoms of hyperthyroidism may mimic those of normal pregnancy, such as an increased heart rate, sensitivity to warm temperatures, and exhaustion. Additional symptoms of hyperthyroidism include the following:
Irregular heartbeat
Nervousness
Severe nausea or vomiting
Slight tremor
Trouble sleeping
Weight loss or low weight gain for a typical pregnancy
Hypothyroidism
Symptoms of hypothyroidism, such as extreme tiredness and weight gain, can be easily confused with normal symptoms of pregnancy. Other symptoms include:
Constipation
Difficulty concentrating or memory problems
Sensitivity to cold temperatures
Muscle cramps
Causes of Thyroid Disease in Pregnancy
The most common cause of maternal hyperthyroidism during pregnancy is the autoimmune disease Grave's disease. In this disorder, the body makes an antibody (a protein created by the body when it thinks a virus or bacteria has invaded) called thyroid-stimulating immunoglobulin (TSI) which causes the thyroid to make an excessive amount of thyroid hormone.
The most frequent cause of hypothyroidism is the autoimmune disorder called Hashimoto's thyroiditis. In this condition, the body attacks the thyroid gland cells, leaving the thyroid without enzymes and cells to make enough thyroid hormones.
Diagnosis of Thyroid Disease in Pregnancy
Hyperthyroidism and hypothyroidism in pregnancy are identified based on symptoms, physical examination, and blood tests to measure levels of thyroid-stimulating hormone (TSH) and thyroid hormones T4, and for hyperthyroidism, additionally T3.
Treatment of Thyroid Disease in Pregnancy
For women who require treatment for hyperthyroidism, an antithyroid medication that interferes with the production of thyroid hormones is utilized. This medication is usually PTU or propylthiouracil for your first trimester, and methimazole can be used also, following the first trimester, if necessary. In cases in which women don't respond to these drugs or have unwanted effects from the remedies, surgery to remove part of the thyroid could be critical. After you give birth, hyperthyroidism can get worse at the first 3 weeks, and your physician may have to raise the dose of medicine.
Hypothyroidism is treated with a synthetic (artificial) hormone called levothyroxine, which is comparable to the hormone T4 made by the thyroid. Your doctor will continue to monitor your thyroid function tests every 4-6 months and will adjust the dose of your levothyroxine in diagnosis of pregnancy. In case you have hypothyroidism and are taking levothyroxine, it's important to notify your physician once you know so that the dose of levothyroxine can be increased to accommodate the increase in thyroid hormone replacement, you are pregnant. Because the calcium and iron in prenatal vitamins can block the absorption of thyroid hormone in the human body, you should not take your vitamin.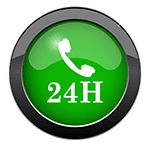 The scope of our information is limited to chiropractic and spinal injuries and conditions. To discuss options on the subject matter, please feel free to ask Dr. Jimenez or contact us at
915-850-0900
.
By Dr. Alex Jimenez
Additional Topics: Wellness
Overall health and wellness are essential towards maintaining the proper mental and physical balance in the body. From eating a balanced nutrition as well as exercising and participating in physical activities, to sleeping a healthy amount of time on a regular basis, following the best health and wellness tips can ultimately help maintain overall well-being. Eating plenty of fruits and vegetables can go a long way towards helping people become healthy.