It's a frequent occurrence: You twist or tilt your head to the side and your neck cracks. You could be asking yourself why your neck does that but more importantly,
is it something to be concerned about?
Rest assured that, typically, neck-cracking is nothing to worry about. However, there are a few exceptions when popping in the neck may be an indication of a more serious issue. It's worth learning about the signs of unhealthy neck cracking.
Crepitus: Benign Joint Cracking
Whenever a joint in the body creates a cracking, popping, or grinding sound or feeling, this is referred to as crepitus. Experts think that crepitus is caused by gas bubbles in the synovial fluid of the joint being formed or bursting. Crepitus is considered benign, and studies haven't shown any signs that it may cause joint damage or raise risk for arthritis.
A surefire indication that a neck crack is the end result of crepitus would be to repeat the motion that caused it and see if it happens again. Otherwise, the crack was probably crepitus. It requires about 20 minutes to the gas bubbles to reform.
When Neck Cracking Becomes a Concern
Generally speaking, neck cracking probably does not indicate a problem. However, a doctor ought to be consulted if neck cracking communicates some of the following symptoms:
Pain or swelling. Neck crepitus with pain or swelling could indicate osteoarthritis or some other kind of process .
Recent accident or injury. If the neck is creating new cracking or grinding sounds after trauma following a car crash or a fall, then that may signal a structural change which may need proper care.
Frequent or constant. If the neck crepitus is continuous, the joint is moved, then that could signal an issue in function, especially when accompanied by pain.
Recent surgery. Sometimes the neck develops crepitus after surgery in the cervical spinal column. While they could be normal and nothing to worry about, hey need to be mentioned to the surgeon in case.
Could Neck Cracking Cause More Serious Issues?
Some individuals regularly crack their neck on purpose, either due to a nervous habit or perhaps to bring some therapeutic relief from neck tightness. As such, it's typical for people to wonder if by cracking the neck, the joints can be worn down and lead to arthritis.
The medical literature indicates that repeatedly cracking the neck, or some of the synovial joints throughout the body, doesn't increase an individual's risk for developing arthritis at those joints. Some studies suggest negative effects, such as loosened ligaments, could potentially result from this, however.
While quite infrequent, there are reports of vertebral artery dissection leading to a stroke following specific forms of manipulation of the cervical spine. This is likely to happen if the patient seeks treatment from a health care professional who doesn't practice spinal manipulation. As a normal precaution, anyone experiencing concerning symptoms like nausea, nausea, lightheadedness, numbness, tingling, or other troubling symptoms not listed here, should consult with a qualified medical professional immediately.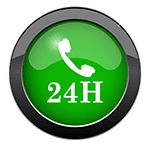 The scope of our information is limited to chiropractic and spinal injuries and conditions. To discuss options on the subject matter, please feel free to ask Dr. Jimenez or contact us at
915-850-0900
.
By Dr. Alex Jimenez
Additional Topics: Wellness
Overall health and wellness are essential towards maintaining the proper mental and physical balance in the body. From eating a balanced nutrition as well as exercising and participating in physical activities, to sleeping a healthy amount of time on a regular basis, following the best health and wellness tips can ultimately help maintain overall well-being. Eating plenty of fruits and vegetables can go a long way towards helping people become healthy.