Chronic inflammation remains a confusing subject for many. One reason for this is that chronic inflammation does not resemble acute inflammation and is not associated with conditions that are normally treated with medications, spinal manipulation or surgery.
Chronic Inflammation Needs To Be Understood
DD Palmer wrote a chapter in 1914 entitled Inflammation, stating that,
"inflammation is present in most, if not all diseases, in the acute if not chronic."
100 years later, all chronic diseases are inflammatory conditions within local tissues . Chronic systemic inflammation and related pathophysiological changes involve structures and functions that are silent.
Chronic inflammatory condition alters the structure and function of a given tissue and is identified by symptoms and laboratory tests. This enables the application of a name, which describes the chronic state, such as osteoarthritis, fatty liver, tendinosis, diabetes, widespread pain, depression, osteoporosis, heart disease, Parkinson's disease, Alzheimer's disease and cancer.
Lifestyle Choices That Promote Chronic Inflammation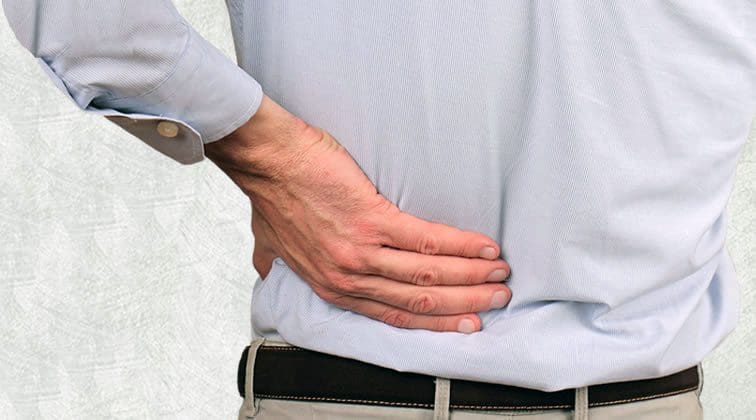 Loss of sleep, sedentary living, stress and diet all encourage inflammation.
Dietary interventions may appear confusing and complicated. The first step is to assess inflammatory markers during the examination, which will offer insight for a lifestyle change and management.


Markers For Chronic Inflammation
Laboratory tests are the best approach to spot chronic inflammation. High levels of glucose, triglycerides, hemoglobin A1c protein along with reduced levels of vitamin D and HDL cholesterol are the most reliable in identifying chronic inflammation.
Patients can also fill out a Health Survey Questionnaire (HSQ-12), which identifies health status, which directly correlates to chronic inflammation. Without doing a lab test, chronic inflammation can be indirectly measured.
Nutrition For Chronic Inflammation
Diet is a problem for most people with over two-thirds of the population being overweight. Obesity is known to be a chronic inflammatory state associated with chronic pain and degenerative diseases.
Do no focus on the food for a dietary change and instead focus on the inflammatory markers aforementioned. Food can be emotional, with the markers being objective. Avoiding emotion and stress is a way to deal with nutrition effectively, along with weight loss.
The most essential element in reducing inflammation is
caloric restriction
. Becoming overweight comes from eating too many calories, whether they comes from fat, flour or
sugar
. Americans, on average, acquire 60 percent of their calories from flour, sugar and oils. The solution is to replace the refined calories with vegetation calories that allow for greater food consumption with lower calories.
Dietary options that can help:
The important thing is to avoid extra salt, flour, refined oils and refined sugar.
Overview
One does not need to understand the chemistry of chronic inflammation to employ an anti-inflammatory lifestyle. It is crucial to understand that
inflammation
is the underlying cause of disease and most chronic pain.
Fibromyalgia Can Mask Chronic Inflammatory Disease