Pain is defined as a physical discomfort caused by illness or injury. Most cases of pain are temporary, or they disappear once the source of the symptom is treated or healed, however, what happens when the pain becomes persistent?
How can you diagnose chronic pain?
Diagnosing chronic pain can be a long procedure. Because there are lots of possible causes behind the painful symptoms, the health care provider may need to conduct a variety of examinations and tests to attempt to find the source of your own pain. Below are a few of the methods the physician may try to diagnose chronic pain.
Medical History
Your doctor will take a comprehensive health history, going over any injuries, illnesses, and medical problems that run in your family. It is essential to be thorough so that the doctor can take a look at the full assortment of causes because chronic pain can generally be a result after injury or illness.
You'll also have to be very particular about your pain: description, frequency, intensity, duration, activities that make it worse, even whether it is better at a certain time of day, etc.. It may be a good idea to initiate a pain journal where you record details of your pain. You'll be better able to share information with the healthcare professional.
Physical, Neurological, and Mental Health Exams
For the physical examination, the physician will see your range of movement (that is how well and how much you can move specific joints), posture, and general physical condition. He or she will make note of any movements that increase or cause you pain.
The neurological examination will test your nerves, so this test is particularly critical for chronic pain. The doctor will test your reflexes, muscle power, and how well it is possible to feel. The physician might test if you can feel a touch in your skin. That may indicate nerve damage if you can't. The healthcare provider will see whether your pain is currently spreading through the examination, or whether you came in complaining of back pain.
Because chronic pain frequently has an emotional or psychological element, you might have to have a mental health examination. This is to check for symptoms such as stress or depression, that could develop alongside pain. The health exam may also give your doctor a complete picture of your overall health and wellness.
Diagnostic Tests
To see if there is an injury or identifiable illness causing your chronic pain, the healthcare professional will need to conduct diagnostic tests. For the imaging evaluations (x-rays, MRIs), you may have to go to an imaging center to have these done; the results will probably be sent back to your physician, who will interpret them for you.
Some possible diagnostic tests include:
Blood evaluation: Your doctor may be able to tell if you have specific forms of arthritis or a disease based on a blood test. A blood test also allows the doctor to check your liver and kidney functions.
Bone scan: To help your doctor detect spinal problems such as osteoarthritis, sacroiliac joint dysfunction, fractures, or illnesses (which can all lead to chronic pain), you could have a bone scan. You will have a small amount of radioactive substance. That can travel through your blood flow and be absorbed by your bones. An area where there is abnormal action, like an inflammation, will absorb substances. A scanner can detect the quantity of radiation from all your muscles and also show the "hot spots" (the areas with more radioactive material) to help your doctor figure out where the issue is.
CT scan: A CT scan, which stands for computerized axial tomography, reveals the bones, but in addition, it reveals the soft tissues and nerves.
EMG: An electromyography (EMG) will check if your muscles are responding well to nerve stimuli.
MRI: An MRI, which stands for magnetic resonance imaging, shows the bones, but in addition, it shows the soft tissues and nerves. MRIs do not expose you to radiation by using magnets to get the picture.
Myelogram: To see whether you have a spinal canal or spinal cord disorder, maybe nerve compression causing weakness and pain, you might need a myelogram. In this evaluation, you'll have a special dye injected into the fluid that surrounds your spinal cord and nerves. Then you'll have a CT scan or an x-ray. The image will offer a detailed anatomic picture of your spine of the bones, which will assist your doctor.
NCV: A nerve conduction velocity (NCV) test will help the doctor evaluate your nerves and ascertain if there is any damage. This test is done together using the EMG test.
Nerve block: When the doctor suspects that a particular nerve is damaged and that is what is causing your chronic, they may do a nerve block. This is a special type of injection that may help identify if the nerve is the source of pain.
X-ray: This gives your doctor a clear picture of your bones.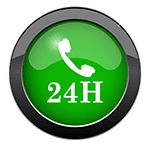 The scope of our information is limited to chiropractic and spinal injuries and conditions. To discuss options on the subject matter, please feel free to ask Dr. Jimenez or contact us at
915-850-0900
.
By Dr. Alex Jimenez
Additional Topics: Wellness
Overall health and wellness are essential towards maintaining the proper mental and physical balance in the body. From eating a balanced nutrition as well as exercising and participating in physical activities, to sleeping a healthy amount of time on a regular basis, following the best health and wellness tips can ultimately help maintain overall well-being. Eating plenty of fruits and vegetables can go a long way towards helping people become healthy.