Many Americans in the United States will visit a healthcare professional's office reporting some type of pain. While most cases of pain are considered acute, or temporary, resolving after the injury or condition causing the symptoms has healed, a large percentage of individuals will still report pain long after the source has disappeared. This is known as chronic pain. Fortunately, there are a variety of treatment methods which can also help ease these symptoms.
Are injections used to treat chronic pain?
From physical therapy and chiropractic care, to drugs and medications, numerous types of treatment methods and therapies can be used to treat chronic pain, each more beneficial to certain people than others. Epidural steroid injections and facet joint injections are some of the most common types of injections utilized to ease chronic pain symptoms. For some individuals, injections may be more useful than other forms of treatment. As with any medical procedure, however, it's important to understand how helpful these can be for each, individual patient.
Epidural Corticosteroid Injections for Chronic Pain
Although epidural steroid injections (also called epidural corticosteroid injections) can be helpful to confirm a diagnosis, they should be used primarily after a specific presumptive diagnosis has been established. Additionally, injections shouldn't be used in isolation, but rather in combination with a program strengthening, stressing muscle flexibility, and operational recovery, most commonly associated with chronic pain, in this case.
Appropriate follow-up after shots to rate ability and the individual's treatment response to progress in the rehabilitation program is indispensable. Observation of this response is necessary prior to a second or third shot, although a number of injections can be attempted to decrease pain. Epidural steroid injections are an adjunct treatment, which facilitates participation in an active exercise program and may assist in avoiding the need for surgical intervention.
Treatment Rationale
The rationale for the use of epidural corticosteroid injection has enhanced with the signs of an inflammatory basis for radicular pain from disc herniation. Although prospective trials are lacking, epidural steroids have been proven to be effective in pain reduction in patients with referred pain. If used in the initial weeks after onset the efficacy is increased.
The goal of these injections would be to facilitate an active exercise program and also to progress sufferers through the pain and inflammation phase of healing as quickly as possible. As with all injections, it needs to be a part of a comprehensive treatment plan involving active exercise programs.
How the Injection Is Applied
To ensure proper needle placement of corticosteroids, fluoroscopic guidance is recommended. Meaning a healthcare professional will use special imaging gear during the injection to be sure the needle is going in at the right place. Some patients may require more than one injection. Repeat shots should be based on goals and the response after the injection. It is not necessary for many patients to experience a set number or "series" of injections. If minimal to no advancement is found following two shots, then further similar shots aren't warranted. The recent usage of the approach allows the medicine to be delivered in a fashion to the ventral part of the spinal canal. All patients must be followed by consecutive injections (10-14 days later) to assess therapeutic reaction.
Utilization of Epidural Steroid Injections
Epidural shots and intradiscal injections have been used in treating non-radicular degenerative disc disorder with limited success. In addition, epidural steroids are used in patients with neurogenic claudication from spinal stenosis with mixed outcomes. A number of shots can be tried to decrease pain thought to be at least in part mediated by inflammation.
Facet Joint Injections for Chronic Pain
The therapeutic advantage of facet injections remains controversial. The controversy starts with the significance of the background and examination with lower back pain. Many patients will complain of back and lower extremity pain with standing, walking, and extension-type pursuits. The examination is normal, and also tests for nerve root inflammation are often negative. Many patients may have increased pain on passive expansion, or extension and rotation.
Additionally, radiographic and bone scanning imaging hasn't been useful in selecting appropriate patients for facet injections. Consequently, the primary job of facet injections remains diagnostic. There is support for the impact of shots or ablations of the nerves. Facet injections should be used for patients who have failed a guided non-operative treatment program that incorporates various manipulation/mobilization methods. They should be done under fluoroscopic guidance and are not suggested in the initial four to six weeks of treatment.
Goal of Facet Joint Injections
The goal of facet injections is to verify the diagnosis and perhaps assist with pain reduction to be able to alleviate an active physical treatment program. If prior injections were helpful and there's a recurrence of pain, they can be replicated replicate injections should be limited. This process should be used only in people failing a comprehensive application and in no manner should be considered at the initial management of an incident of acute low back pain.
Be sure to seek the proper guidance from an experienced and qualified healthcare professional before attempting any medical procedure, method or therapy. Injections for chronic pain are only one form of treatment used for the mentioned symptoms. Other treatment options can be used alongside these or in place of the above.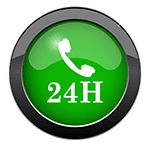 The scope of our information is limited to chiropractic and spinal injuries and conditions. To discuss options on the subject matter, please feel free to ask Dr. Jimenez or contact us at
915-850-0900
.
By Dr. Alex Jimenez
Additional Topics: Wellness
Overall health and wellness are essential towards maintaining the proper mental and physical balance in the body. From eating a balanced nutrition as well as exercising and participating in physical activities, to sleeping a healthy amount of time on a regular basis, following the best health and wellness tips can ultimately help maintain overall well-being. Eating plenty of fruits and vegetables can go a long way towards helping people become healthy.