Upper back pain is a common spinal disorder, which causes pain and discomfort. Joint dysfunction and muscle irritation can be the common cause of this problem. Sometimes injuries can cause upper back pain.
A fracture of vertebrae, poor posture, and pressure on spinal nerves can be the causes of upper back pain. Many people suffer from the back ache especially upper back pain or thoracic spine. It can be chronic and very uncomfortable as it is associated with multiple ligaments, tendons and nerves in upper back.
When any of these associated ligaments or tendons becomes inflamed or irritated, it may result upper back pain. This can disrupts the life of many people but relief can be found through exercise and natural remedies. Some common symptoms of upper back pain include anxiety, depression, fatigue, headache, morning stiffness, neck pain, shoulder pain, redness, warmth or swelling of the back, stress, insomnia and much more. There are many ways to relieve upper back pain and promote spinal health:
Steps to Relieve Back Pain & Other Symptoms
Take rest:
You should take a break if your back hurt a lot. You can return to your activities after taking break for few minutes. You should also avoid the things like carrying heavy weight and many more that make your pain worse.
Use ice pack or a heating pad:
Heat can be helpful in reducing muscle stiffness and back ache. Ice is also equally effective in reducing swelling and pain. You can switch back or forth between cold or heat unit you find what makes you feel better.
Exercise:
There are so many exercises that help strengthen your muscles in stomach, shoulder and back. These muscles mainly help support your spine and improve your spinal health. Strong muscles of back help reduce pain, improve body posture, keep your body in balance and decrease chances of injuries.
Practice good posture:
Sometimes stress on your back muscles may be the main cause of upper back ache and poor posture may be the reason of stress on back.
Eat nutritious food:
Healthy eating habits, plenty of calcium and vitamin D in your diet may help prevent backache. Calcium is an essential nutrient that strengthens your bones and muscles.
Stay hydrated:
Staying hydrated is very significant in maintaining elasticity of soft tissues and fluidity in joints.
Take Orthoxil Plus capsules and oil:
Orthoxil Plus capsule is highly beneficial and effective remedy for upper back pain. It possesses herbal and natural ingredients which helps repair damages. These pills work effectively promote healthy spine. The pure and natural ingredients check osteoporosis, progression of arthritis, and disc degeneration and many more issues. These capsules improve overall health and reverse ill effects of bone disorders, nutritional deficiencies, medical conditions that deplete muscles, ligaments, discs and bones. You can also use Orthoxil Plus oil to massage the affected area. You can take few drops of this oil to massage the painful area. It helps get rid of pain and improve your spinal health.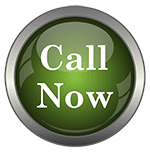 The scope of our information is limited to chiropractic and spinal injuries and conditions. To discuss options on the subject matter, please feel free to ask Dr. Jimenez or contact us at
915-850-0900
.
Additional Topics: Preventing Spinal Degeneration
As we age, it's natural for the spine, as well as the other complex structures of the spine, to begin degenerating. Without the proper care, however, the overall health and wellness of the spine can develop complications, such as degenerative disc disease, among others, which could potentially lead to back pain and other painful symptoms. Chiropractic care is a common alternative treatment option utilized to maintain and improve spine health.