Your best bet for healthy eating is having plenty of home-cooked meals, a new study states.
Researchers asked more than 400 Seattle-area adults about what they cooked and ate for a week. They were graded using the U.S. Department of Agriculture's Healthy Eating Index (HEI). HEI scores range from 0 to 100. The higher the score, the better the diet. A score over 81 indicates a good diet; 51 to 80 means improvement is needed; and 50 or less is poor.
Households that had home-cooked meals three times a week had an average score of about 67, while cooking at home six times a week bumped up the average to about 74.
The results suggest that regular home-cooked meals — which tend to be lower in calories, sugar and fat — give you a better diet at a lower cost.
How Eating At Home Affects Our Health
The Oregon State University study was published in the May issue of the
American Journal of Preventive Medicine
.
"Higher HEI scores are generally associated with higher socioeconomic status, education and income. By contrast, cooking dinner at home depends more on the number of children at home. The study showed no association between income or education and eating at home or eating out," study author Arpita Tiwari, a health systems researcher, said in a university news release.
"Traditionally better socioeconomic status — more money — means healthier people. That's the trend. This research goes against that; it shows a resilience to that trend. It's not spending more but how you spend that's important," Tiwari concluded.
Eight out of 10 Americans fail to meet at least some federal dietary guidelines, and about half the money spent to eat is for food not cooked at home, the study pointed out.
News stories are written and provided by
HealthDay
and do not reflect federal policy, the views of MedlinePlus, the National Library of Medicine, the National Institutes of Health, or the U.S. Department of Health and Human Services.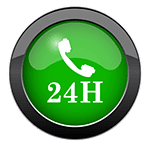 The scope of our information is limited to chiropractic and spinal injuries and conditions. To discuss options on the subject matter, please feel free to ask Dr. Jimenez or contact us at
915-850-0900
.
Additional Topics: Weight Loss Eases Back Pain
Back pain and symptoms of sciatica can affect a majority of the population throughout their lifetime. Research studies have demonstrated that people who are overweight or obese experience more back complications than people with a healthy weight. A proper nutrition along with regular physical fitness can help with weight loss as well as help maintain a healthy weight to eliminate symptoms of back pain and sciatica. Chiropractic care is also another natural form of treatment which treats back pain and sciatica utilizing manual spinal adjustments and manipulations.