Exercise can reduce the risk of heart damage in middle-aged adults and seniors — even in those who are obese, according to a new study.
"The protective association of physical activity against [heart] damage may have implications for heart failure risk reduction, particularly among the high-risk group of individuals with excess weight," study lead author Dr. Roberta Florido said in an American College of Cardiology news release.
Florido is a cardiology fellow at Johns Hopkins University School of Medicine in Baltimore.
"Promoting physical activity," she added, "may be a particularly important strategy for heart failure risk reductions among high risk groups such as those with obesity."
To gauge the influence of physical activity on heart health, the researchers looked at the experience of more than 9,400 people between 45 and 64 years of age. The participants were grouped according to how much exercise they got. Current guidelines recommend at least 75 minutes a week of vigorous activity, or 150 or more minutes of moderate to vigorous activity.
A lower level of activity, called "intermediate," was defined as up to 74 minutes a week of vigorous activity or up to 149 minutes of moderate to vigorous activity. According to the researchers, those who did no exercise were 39 percent more likely to have heart damage than those who followed the guidelines. Those who followed intermediate level routines had 34 percent more heart damage than their fully active peers.
The researchers found indications that obese individuals who engaged in "recommended" levels of activity had lower blood levels of troponin — a key indicator of heart damage — compared with those who did no exercise at all.
Florido and her colleagues described their findings in the April 24 issue of
JACC: Heart Failure
.
An accompanying editorial urged heart specialists to promote healthy habits rather than simply treat heart problems once they develop.
News stories are written and provided by
HealthDay
and do not reflect federal policy, the views of MedlinePlus, the National Library of Medicine, the National Institutes of Health, or the U.S. Department of Health and Human Services.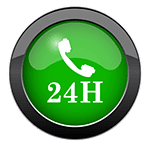 The scope of our information is limited to chiropractic and spinal injuries and conditions. To discuss options on the subject matter, please feel free to ask Dr. Jimenez or contact us at
915-850-0900
.
Additional Topics: Weight Loss Eases Back Pain
Back pain and symptoms of sciatica can affect a majority of the population throughout their lifetime. Research studies have demonstrated that people who are overweight or obese experience more back complications than people with a healthy weight. A proper nutrition along with regular physical fitness can help with weight loss as well as help maintain a healthy weight to eliminate symptoms of back pain and sciatica. Chiropractic care is also another natural form of treatment which treats back pain and sciatica utilizing manual spinal adjustments and manipulations.