Chiropractic athletics
is a natural treatment focused on athletes and sports injuries. It is a non-surgical, non-drug option that can help individual athletes
prevent injury/s from happening, maintain optimal athletic performance, and relives sports musculoskeletal injuries.
Athletes of all types
can benefit from chiropractic athletics.
Sports leagues and professional athletes
including
Major League Baseball
and the
National Football League
have full-time chiropractors on their teams. Athletes from all over the world utilize chiropractic medicine. With the
advancement in sports technology, intense training and superb athleticism
come
injuries that can turn into game-ending conditions.
Because of this, there is a
wide variety of treatment needs
and is where chiropractic athletics comes in.
Commonly athletes are referred to chiropractors for
neck, lower back, and extremity conditions
. Chiropractic athletics help them get them
back into play after an injury faster, with added flexibility and agility
. And for those without injuries chiropractic helps athletes
prevent injuries
by
increasing strength and power
to help perform at peak level.
Chiropractic sports doctors are
highly trained with the tools and skills
that
will optimize the performance
of an
athlete's musculoskeletal and nervous system
. This training is what allows these athletic chiropractors to provide sports therapy/s that is focused on
maintaining agility, flexibility, strength, and quick rehabilitation
after an injury. Why chiropractic athletics should be essential?
Chiropractic Athletic Importance
Regular chiropractic improves range of motion.
Athletes place intense pressure on their bodies when training, weight-lifting, and playing
. This can shift the spine out of alignment affecting movement, along with the rest of the body,
generating a high probability of injury
.
Athletes have to deal with soreness, stiffness, and pain from their basic training regiment. An injury can easily compound the soreness into something more severe.
Spinal alignment problems can cause the range of motion to be hindered and limited
, inhibiting overall ability. Chiropractic athletics undoes the damage. Once a chiropractic regiment is in place injury prevention kicks in, all the while keeping the athlete moving pain-free.


Pain Reduction
Anyone especially the
strongest athletes
can have an episode of back pain, specifically in the low back. A chiropractor
promotes proper alignment and movement of the delicate spine
. Chiropractors can
recommend treatments both professional and self-care
that will reduce
all types of back pain
short and long-term. Research confirms that a manual spine manipulation is an effective form of pain relief.
Less Need for Pain Meds
Too often aches and pain are treated with pain meds, cortisone shots, and other drugs that provide short-term relief. Chiropractic is drug-free. This means athletes are not subject to side effects or dependencies that unfortunately arise from prescription med use.
Because of the increasing dependency on opioids, the American College of Physicians has updated their guidelines when it comes to low back pain, a very common reason for opioid prescriptions. Now,
those with low back pain are encouraged to utilize various complementary and alternative medicine
techniques that include chiropractic spinal manipulation before having to use prescription medication.
Non-invasive
Chiropractic is non-surgical and can provide relief from injuries throughout the body. It can even serve as an alternative to surgery/s that would keep athletes on the sidelines because of a long recovery period. Treatments include:
Electrical muscle stimulation
Functional dry needling
Active Release Technique
All of these can be used to treat athletic injury.
Athletic Benefits
Whether a neighborhood sports league or advanced competitive league athletes need chiropractic specialists for injury treatment to get them back to play. Kids are now traveling at a younger age meaning more practices and tournaments. Kids are also
committing to only one sport early on
. This is known as
specializing
. A
study by The American Journal of Sports Medicine
found that athletes that specialize too early are subject to continued injury/s.
Chiropractic decreases recovery time
Normal wear and tear happens to all of us but can wear down faster especially in an extremely healthy athlete's body.
A baseball pitcher uses a consistent repetitive throwing motion.
A volleyball player jumps, constantly hitting and blocking.
A skateboarder falls repeatedly, sometimes over one-hundred times trying to land a trick.
At some point and quite often an athlete experiences muscle fatigue and soreness. Practices and games have only a few days between them. Younger athletes and their growing bodies need a lot more than rest to keep them in shape. After practice or a game, a
chiropractor can do some soft tissue massage or instrument-assisted
soft tissue techniques to make the
muscles, tendons, ligaments, and joints
flexible, relaxed, with decreased lactic acid, and improved blood circulation.
Physical therapy
and the equipment used like
ultrasound or cold laser therapy
can be used to
help with areas that are highly inflamed
. This along with adjustments can improve joint mobility. Chiropractic athletics also helps with
proper rehydration and customized dietary plans
to assist with recovery and maintaining top-level performance.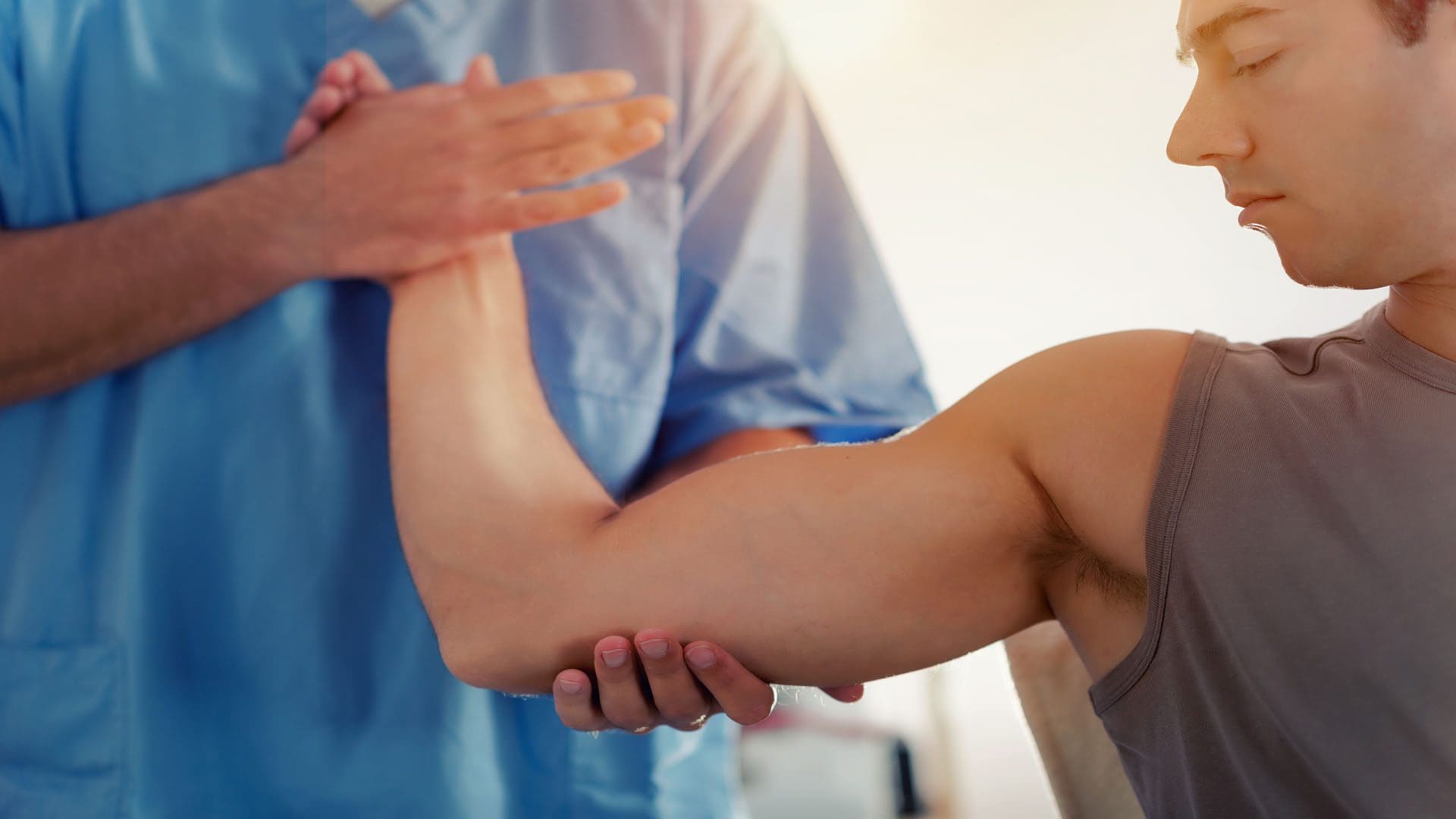 Injury Repair
Each sport has its own area that is
more prone to injury
from the stress of the specific sport. According to the
American Orthopedic Society for Sports Medicine:
Dancers deal with leg injuries
Golfers go through shoulder and arm injuries
Lacrosse players experience knee injuries and muscle strains
Chiropractic adjusting of joint segments
, no longer moving, can enhance mechanical motion. Soft tissue techniques improve muscle tone and blood flow to injured areas and decrease tissue buildup around the injured areas. Chiropractic along with the aforementioned treatment options can significantly reduce inflammation and pain.
All of these treatment options can be enhanced with
Kinesio Taping
. It can add support and various taping techniques can assist in blood circulation to the injured area. A sports chiropractor has a complete understanding of sports injury repair and knows the proper guidelines for safely returning the athlete to their sport.


Health and Wellness
Athletes have to focus on body awareness, health, diet, and optimal function.
But they also need to be injury prepared through preventive awareness.
Think of it as
defensive driving
. A chiropractor can assist an athlete with:
Proper diet/nutrition
Sleep
Proper training strategies that can become life-long habits
Body mechanic evaluation
Gait analysis
Continually keeping an athlete's body in top form, allows them to train more efficiently and effectively.
A Vital Role
With athletes training year-round and specializing earlier, chiropractic assistance can keep an athlete at a top level of body function. Chiropractic combined with
certified athletic trainers
can help with
muscle development, ligament, and tendon stability
. These specialists play a vital role in obtaining and maintaining whole-body wellness.
Consider Chiropractic
Chiropractic athletics
includes a
whole health assessment
to ensure there are no underlying issues that could be contributing to an injury, or that could cause future problems. Athletes,
consider seeing a chiropractor regularly
for those that want to maintain physical strength and range of motion, or if they want to recover from an injury without taking prescription meds and surgery.
Sports performance will improve when the body is in alignment and pain-free!
---
Functional Fitness Fellas
---
Dr. Alex Jimenez's Blog Post Disclaimer
The scope of our information is limited to chiropractic, musculoskeletal, physical medicines, wellness, and sensitive health issues and/or functional medicine articles, topics, and discussions. We use functional health & wellness protocols to treat and support care for injuries or disorders of the musculoskeletal system. Our posts, topics, subjects, and insights cover clinical matters, issues, and topics that relate and support directly or indirectly our clinical scope of practice.*
Our office has made a reasonable attempt to provide supportive citations and has identified the relevant research study or studies supporting our posts. We also make copies of supporting research studies available to the board and or the public upon request. We understand that we cover matters that require an additional explanation as to how it may assist in a particular care plan or treatment protocol; therefore, to further discuss the subject matter above, please feel free to ask Dr. Alex Jimenez or contact us at 915-850-0900. The provider(s) Licensed in Texas& New Mexico*